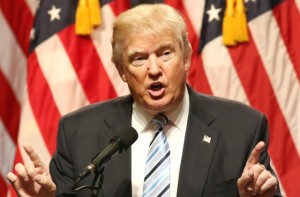 As president-elect, Donald Trump has intelligence analysts available to him on a daily basis to brief him. But a new report from The Washington Post tonight says that Trump has received only two briefings so far.
For the sake of contrast, WaPo reports that Mike Pence has sat down for briefings almost every day in the same post-election time period.
Trump's first briefing took place days after he won the election, and his second one took place just yesterday in New York.
The report brings up the concern some hold about "indifference" from Trump on these serious matters, and as WaPo notes, President Obama, George W. Bush, and Bill Clinton held briefings much more often.
One former CIA officer says, however, "His pace is not as frequent as most recent presidents-elect, but it is not unprecedented over the decades-long scope of these briefings."
And a member of Trump's transition team had this to say in response:
Rep. Devin Nunes (R-Calif.), the chairman of the House Intelligence Committee and a senior member of Trump's transition team, dismissed the issue, saying that Trump has devoted significant attention to security matters even while meeting with world leaders and assembling his administration.

"National security is Donald Trump's No. 1 priority and I think he's taking it very seriously," Nunes said in an interview. "Look how many leaders he's met with, how many phone calls he's done, positions he's filled. People who are being critical need to get a life."
In the past, former intel officials had expressed consternation with Trump's reactions on the campaign trail to certain briefings .
[image via Shutterstock]
— —
Follow Josh Feldman on Twitter: @feldmaniac
Have a tip we should know? tips@mediaite.com
Josh Feldman - Senior Editor