New Texts Between FBI Agent Lovers Released: Obama 'Wants to Know Everything We're Doing'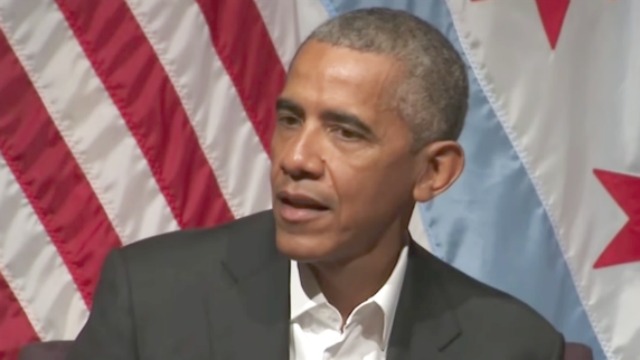 In newly surfaced text messages between the two lovers and FBI officials Peter Strzok and Lisa Page, it seems President Barack Obama asked to receive updates on their latest actions.
The specific text in question, as reported by Fox News, is dated September 2, 2016 and involves Page texting Strzok — who worked on the investigation into Hillary Clinton — for updates regarding a report as "potus wants to know everything we're doing."
The exchange was apparently about "preparing talking points for then-FBI Director James Comey to give to President Obama."
While this text is sure to add fuel to Republicans and conservative media declaring insidious bias on behalf of the FBI, this message does not necessarily prove any wrongdoing by Obama or the agents. In fact, as noted by The Daily Beast's Lachlan Markay, the text was sent just three days prior to Obama calling-out Russian President Vladimir Putin over election tampering issues, which could be why the then-president would want updates on the FBI's investigations at that time.
This new text is one of over 50,000 between the two controversial officials over a two year span. The most questionable of the messages include instances where Strzok — who was part of Robert Mueller's Russian probe team for a short time — called President Donald Trump personal insults, such as "idiot." Meanwhile, Page's integrity has been questioned for referring to Trump's election win as "terrifying" and suggesting his administration could lead to another Watergate-esque scandal.
[images via screengrab]
Follow the author on Twitter (@calebecarma).
Have a tip we should know? tips@mediaite.com