New York AG Eric Schneiderman Responds to Allegations of Physical Violence: 'I Have Engaged in Role-Playing'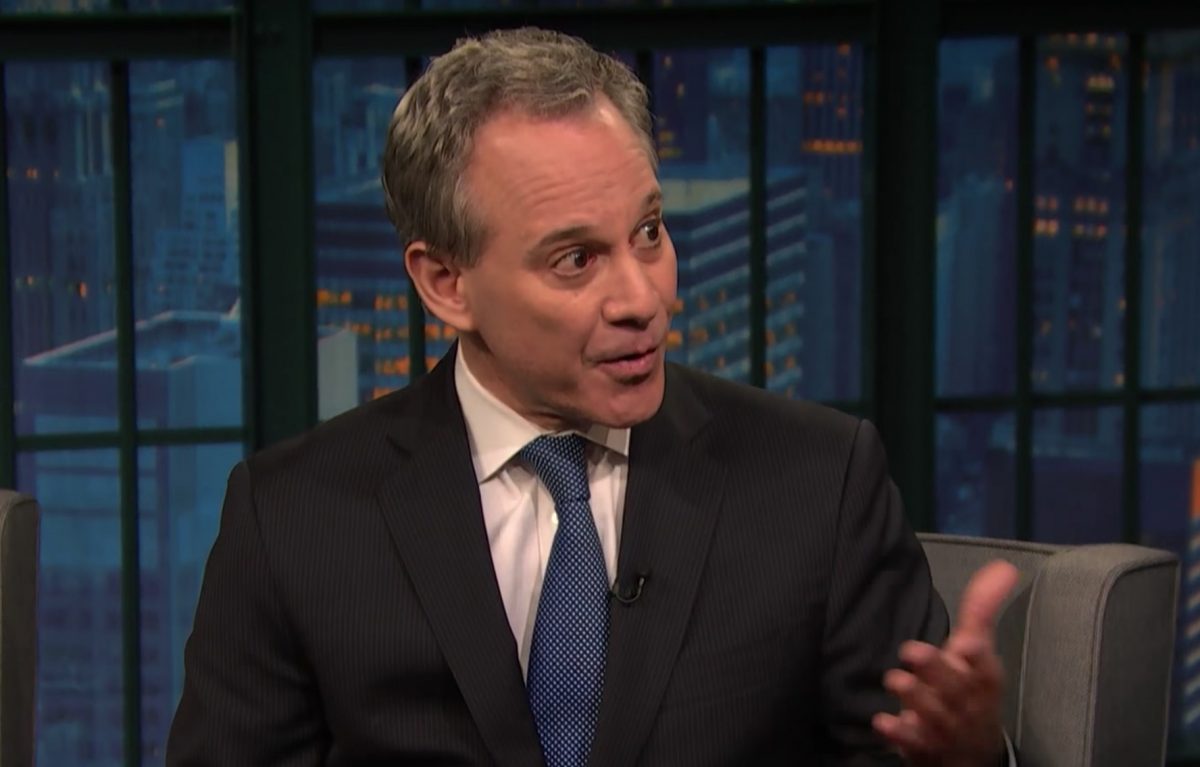 New York Attorney General Eric Schneiderman, a high profile champion of the #MeToo movement, was the subject of a bombshell New Yorker report on Monday in which multiple women accused him of physical violence.
"As his prominence as a voice against sexual misconduct has risen, so, too, has the distress of four women with whom he has had romantic relationships or encounters," Ronan Farrow and Jane Mayer reported for the New Yorker. "They accuse Schneiderman of having subjected them to nonconsensual physical violence."
The allegations, coming from two women who spoke out on the record and another two anonymously, hold that Schneiderman "repeatedly hit them, often after drinking, frequently in bed and never with their consent."
In response to the report, Schneiderman issued a brief statement, which is stunning as it offers a quasi-denial of the allegations, maintaining that his experiences with his accusers were consensual.
"In the privacy of intimate relationships, I have engaged in role-playing and other consensual sexual activity. I have not assaulted anyone. I have never engaged in nonconsensual sex, which is a line I would not cross."
According to the New Yorker report, the "anguish" of the women accusing Schneiderman of abuse grew as the attorney general took up a prominent position in the #MeToo movement, with a highly publicized civil-rights suit against Harvey Weinstein.
As one of his accusers, Michelle Manning Barish, told the magazine, "you cannot be a champion of women when you are hitting them and choking them in bed, and saying to them, 'You're a fucking whore.' "
Read the full report here.
[image via screengrab]
Have a tip we should know? tips@mediaite.com
Aidan McLaughlin - Editor in Chief