Newt Gingrich: 'A President Cannot Obstruct Justice' (He Voted That Bill Clinton Obstructed Justice)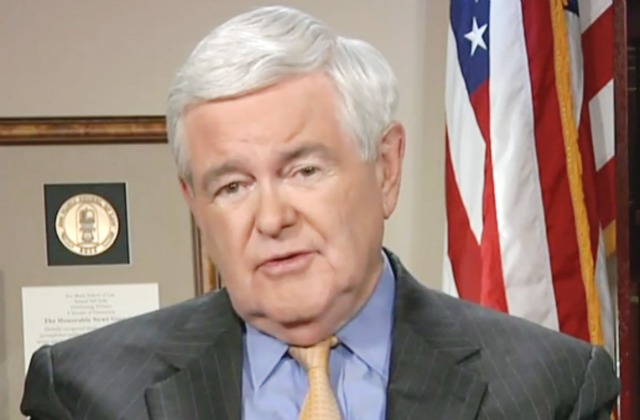 Speaking before an audience at the National Press Club Friday, Newt Gingrich claimed that special counsel Robert Mueller is investigating President Donald Trump for a crime that an American President cannot possibly commit.
"Technically, the president of the United States cannot obstruct justice," Gingrich said (via Marketwatch). "The President of the United States is the chief executive officer of the United States. If he wants to fire the FBI director, all he has to do is fire him."
Those words, of course, do not square with perhaps the most famous vote Gingrich ever cast as a member of Congress — a vote in favor of the impeachment of then-President Bill Clinton.
Article III of that bill plainly states:
[I]n his conduct while President of the United States, William Jefferson Clinton, in violation of his constitutional oath faithfully to execute the office of President of the United States and, to the best of his ability, preserve, protect, and defend the Constitution of the United States, and in violation of his constitutional duty to take care that the laws be faithfully executed, has prevented, obstructed, and impeded the administration of justice, and has to that end engaged personally, and through his subordinates and agents, in a course of conduct or scheme designed to delay, impede, cover up, and conceal the existence of evidence and testimony related to a Federal civil rights action brought against him in a duly instituted judicial proceeding.
This is just the latest flip-flop for Gingrich, who slammed Mueller on Twitter after previously calling him "a superb choice."
[image via screengrab]
——
Follow Joe DePaolo (@joe_depaolo) on Twitter
Have a tip we should know? [email protected]
Joe DePaolo - Senior Editor