Nick Cannon Jokes That Cliff Huxtable Character Hinted At Bill Cosby's Dark Side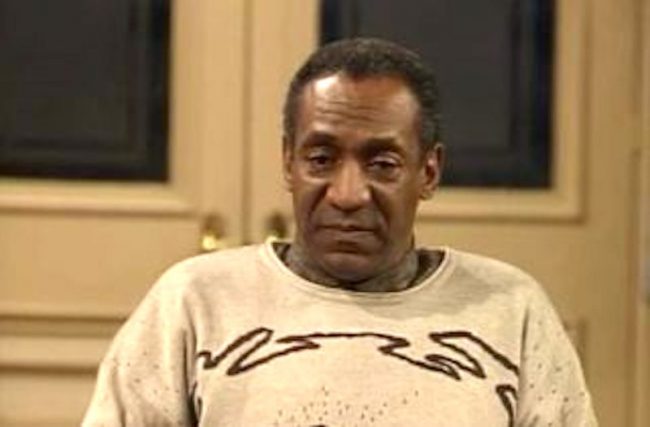 On Wednesday, comedian Nick Cannon appeared on Howard Stern's radio show on Sirius XM to promote his new stand-up special on Showtime. During the interview, Stern mentions that in the special, Cannon talks about the dozens of rape allegations against Bill Cosby and how he "knew all along" that Cosby wasn't a straight arrow, so to speak. How? just look at the basic facts of Dr. Cliff Huxtable, Cosby's character on "The Cosby Show," the most popular series of his long television career.
"He was giving you those signs from day one, y'all was just hypnotized by those fucking sweaters," Cannon said. "Think about Dr. Huxtable. What kind of doctor was he? A gynecologist! Where was his office? In his fuckin' basement! Don't sh*t good go down in the basement! Bitches was coming in and out of the basement all episode, and nobody said shit." Both Stern and long-time sidekick/in-house news anchor Robin Quivers chimed in throughout, with Stern asking "What kind of gynecologist is practicing in his basement?" and Quivers following up by asking "What *woman* goes to your basement?"
Cannon's new special, "Stand Up, Don't Shoot," premieres on Friday night at 9:00 p.m. ET/PT on Showtime and will be available on demand the next day.
Have a tip we should know? tips@mediaite.com