Twitter Reacts After Bill Cosby is Found Guilty of Sexual Assault: 'Good Riddance!'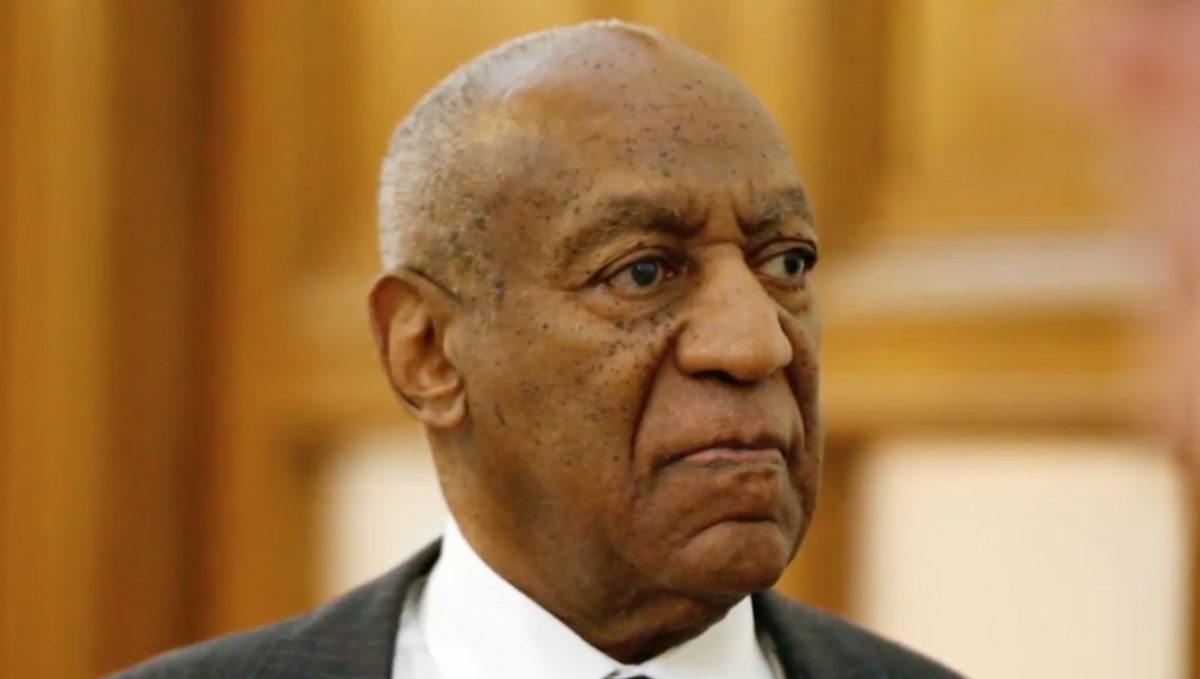 The Twitterverse lit up, Thursday, following news that Bill Cosby has been found guilty on three counts of aggravated sexual assault.
Even though dozens of women have come out with stories of Cosby's misconduct over the years, the previous trial against him ended with a hung jury. With Thursday's ruling, however, the disgraced comedian and TV star faces up to 10 years in prison for each charge of drugging and sexually abusing women while they were unconscious.
Since Cosby's fall from grace has been a recurring source of intrigue for years, many observers were quick to weigh in on the jury's decision.
I'm astounded by the Cosby verdict. Justice.

— Mark Harris (@MarkHarrisNYC) April 26, 2018
Big day for women https://t.co/G6I6RTT0RE

— Gretchen Carlson (@GretchenCarlson) April 26, 2018
Harvey Weinstein, you up? #BillCosby

— Yashar Ali ? (@yashar) April 26, 2018
About. Goddamn. Time. https://t.co/oVjcvIM6Ln

— Gennifer Hutchison (@GennHutchison) April 26, 2018
At last. The man is a monster. Great credit due the brave women who came forward and the prosecution team that persevered. Sexual assault survivors have often turned to civil charges as criminal cases were stacked against them. Hopefully this will change. https://t.co/tD5ztDj65b

— stuart stevens (@stuartpstevens) April 26, 2018
One of the hard parts about supporting #MeToo movement, is being consistent even when the perpetrators are people we like or admired or who made us laugh for decades. Zero Tolerance, means Zero Tolerance. Even when it is Dr. Huckstable. https://t.co/oP1yTvESCv

— Ana Navarro (@ananavarro) April 26, 2018
Bill Cosby found guilty. Good night, you piece of shit. The strength of his accusers is everything.

— Paula Pell (@perlapell) April 26, 2018
This Bill Cosby verdict is a big deal.
A really big deal.
Women were sexually assaulted by this man and then dragged through the mud by his lawyers and a lot of the press.
For years.
Many years.
I hope they are able to find some sliver of peace and healing today.❤️

— andy lassner (@andylassner) April 26, 2018
More importantly, I haven't forgotten about the many women you assaulted and silenced with your power. Good riddance!!! https://t.co/PY4Dl0t1YS

— Larry Wilmore (@larrywilmore) April 26, 2018
Oh, and in terms of connecting the Cosby trial to the rest of today's news cycle…here's a little Throwback Thursday for you.
Bill Cosby found GUILTY on all 3 counts in his sexual assault retrial. No one tell Kanye…or do…depending on which way you want his tsunami of rant tweets to go. pic.twitter.com/Q4sW2uiiDx

— Philip "Dragon Energy" DeFranco (@PhillyD) April 26, 2018
#TheresATweetForEverything pic.twitter.com/N5M9EVmDjf

— Frank Luntz (@FrankLuntz) April 26, 2018
[Image via screengrab]
— —
>> Follow Ken Meyer (@KenMeyer91) on Twitter
Have a tip we should know? tips@mediaite.com