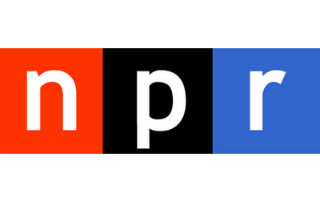 The Washington Post reported Wednesday that halfway through its fiscal year, National Public Radio has seen a sharp downturn in advertising revenue, leading to a projected annual operating deficit and internal discussions about cuts to staff and programming.
The Post reports that "NPR recorded a $2.6 million deficit, over and above what its endowment covers. The growing deficit makes it 'likely' that NPR will end its fiscal year in September in the red, said Dana Davis Rehm, a spokeswoman."
The financial troubles come just as NPR's ratings growth has leveled off. Last year, the total weekly listenership dropped for the first time in a decade, according to NPR internal data. All this despite an increase in stations carrying NPR programs to 789 from 764 a year before.
The Post notes, however, that the situation isn't as dire "as in 2008, when a $23 million shortfall led to the dismissal of 64 employees, or about 7 percent of NPR's workforce." During those tough times, NPR also ended two daily programs to save money, including one aimed at black audiences.
NPR's chief executive Gary Knell told the Post that reducing expenses is critical for NPR to continue, saying that "We have to be at break-even or be in a positive position on an annual basis, or I can tell you at some point we're going to have to turn the lights off."
This news may further fuel Congressional talks of defunding the Corporation for Public Broadcasting, the federal entity that subsidizes public media outlets. NPR only gets about 2 percent of its funding from the government, so it wouldn't be a severe blow, but it is a needed move, say Republican congressmen like Doug Lamborn (R-CO) who see the "generous" salaries of NPR executives as reason to end federal subsidies to the company.
Have a tip we should know? tips@mediaite.com