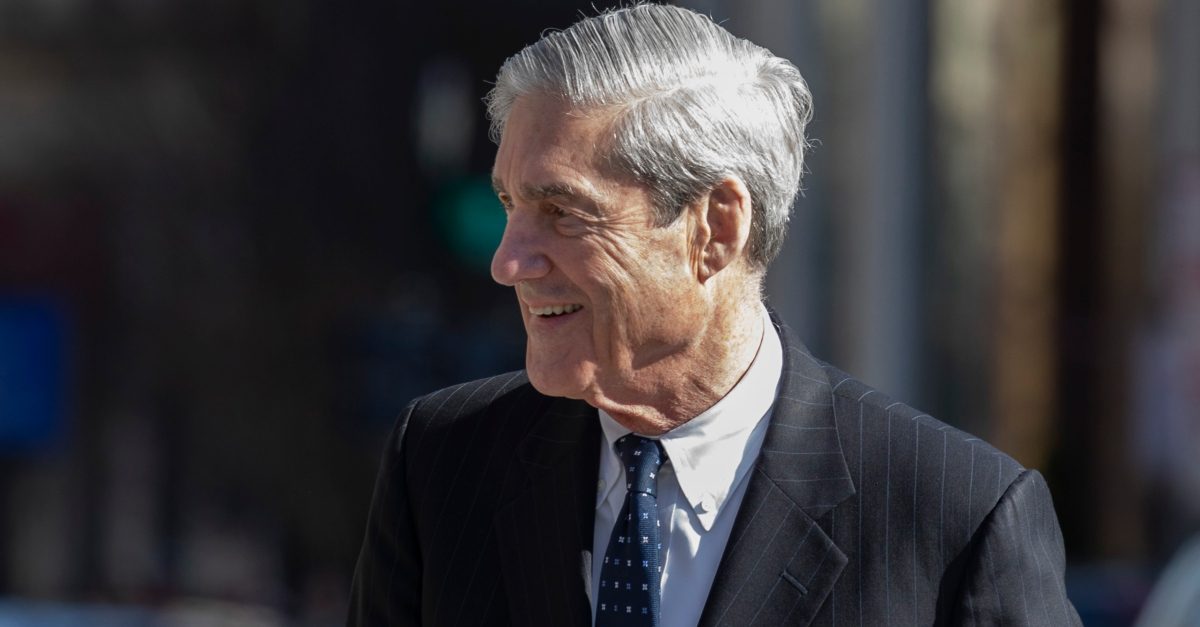 While Attorney General William Barr released a four-page summary on Sunday, Robert Mueller's full report on Russian election tampering exceeds 300 pages in length, according to the New York Times.
The Times, which cited the Justice Department for the information, noted the hundreds of pages show Mueller wrote about the investigation in much more depth than what is required.
In Barr's relatively summary of the 22-month investigation, he highlighted the fact that Mueller did not find Trump worked with the Russians to have an advantage in the 2016 election:
"The Special Counsel's investigation did not find that the Trump campaign or anyone associated with it conspired or coordinated with Russia in its efforts to influence the 2016 U.S. presidential election. As the report states: '[T]he investigation did not establish that members of the Trump Campaign conspired or coordinated with the Russian government in its election interference activities.'"
This seeming exoneration of collusion claims has caused many critics to demand the release of the full report.
As for obstruction, the report stated that it "does not conclude that the president committed a crime, it also does not exonerate him."
This post has been updated.
[image via Tasos Katopodis/Getty Images]
Have a tip we should know? [email protected]