NYT Posts Editor's Note Correcting Claim About GOP Political Incitement in Giffords Shooting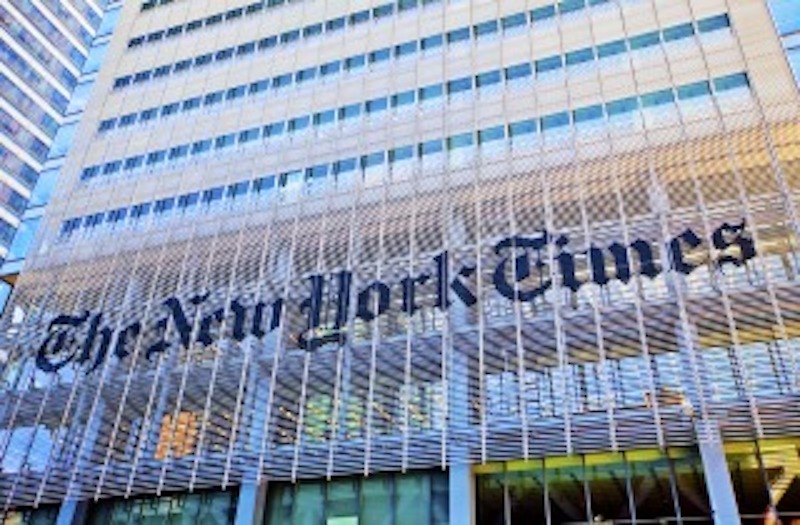 The New York Times has put out a notice which backs away from their editorial board's claim that there was a definite connection between Sarah Palin and the shooting of former Arizona congresswoman Gabby Giffords.
An earlier version of this editorial incorrectly stated that a link existed between political incitement and the 2011 shooting of Representative Gabby Giffords. In fact, no such link was established.
CNN's Oliver Darcy has also noted that the Times has revised part of the editorial.
Here's the before and after of the two paragraphs from the @nytimes editorial pic.twitter.com/n8GJvHSl2C

— Oliver Darcy (@oliverdarcy) June 15, 2017
The Times editorial board released an article on Wednesday, hours after a left-leaning gunman attacked Republican congressman Steve Scalise and others at the Congressional Baseball Game in Alexandria, VA. As the Times decried political viciousness in their piece, the editorial also brought back the unfounded accusations that the former governor of Alaska once encouraged Jared Lee Loughner to attack Giffords and others at an Arizona supermarket.
When the shooting happened in 2011, certain people put the blame on Palin due to a map from her political action committee which depicted Giffords and other Democratic congresspeople in crosshairs. However, evidence suggests that Loughner was obsessed with Giffords for years before the attack, that his mental state was in decline, and that there was little to indicate that Palin's map motivated his actions.
Ever since the Times resurrected the anti-Palin debate, conservative figures have been slamming the paper for using a debunked theory to spin yesterday's attack on GOP congresspeople. Palin has offered her own reaction, calling the editorial a "sickening" reflection of the "perversely biased media's knee-jerk blame game."
[Image via screengrab]
— —
>> Follow Ken Meyer (@KenMeyer91) on Twitter
Have a tip we should know? [email protected]