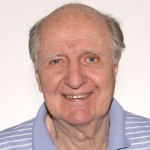 While the freedom of the press guaranteed by the First Amendment has never been successfully challenged politically, it is now being challenged economically:  as a practical matter, the press is not so free.
In the hard new priorities of news management, dwindling resources struggle to keep coverage alive on essential routine beats, while the public-interest side of the business — investigative journalism,  the very heart and soul of journalism — is being unforgivably squeezed in the face of fiscal realities.
So, how to pay for the vital probings on behalf of the entire polity, in this time of forced deprivation?  Philanthropy, perhaps?  The success of the pioneer ProPublica — the non-profit independent newsroom that produces investigative journalism in the public interest, with "moral force" — bodes well.
Launched last year, ProPublica is funded by a multi-year, $10 million budget from the Herbert and Marion Sandler Foundation, supported by the MacArthur Foundation, Atlantic Philanthropies, the Peter G. Peterson Foundation, and the Kohlberg Foundation, with pro bono counsel support from Cleary Gottlieb and Davis Wright Tremaine. It is led by Paul Steiger, former managing editor of the Wall Street Journal, and Stephen Engelberg, former  managing editor of the Portland Oregonian and investigative editor of the New York Times. Their staff consists of  32 top-flight journalists (eight of them winners of Pulitzers), individually and collectively way beyond the pay scales of the publications they seek to serve. They range wide over their specialties, find leads, investigate, research, and produce original stories — which they offer exclusively, free, to the local news organizations where they will have the most impact.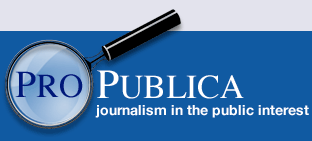 From a standing start, they have done a spectacular job. ProPublica has already provided more than 40 publishing partners with original  reports of consequence.  One on the environmental damage caused by hydrofracking — the practice of injecting toxic fluids underground in the process of natural gas drilling — was picked up by the Albany Times-Union, Business Week, the Denver Post, the San Diego Union-Tribune, and the Pittsburgh Post-Gazette. The story has touched off a fierce debate in Congress over  extension of  the extraordinary legal exemption for the practice.
Another, on California's failure to check the criminal backgrounds  of 195,000 health-care professionals, published in the Los Angeles Times, prompted the state Department of Consumer Affairs to add 104,000  professionals from all levels of medical care — doctors, dentists, psychiatric technicians — to that total, and spurred the state into remedial action. ProPublica's ongoing investigative efforts into the California health care system this week resulted in Governor Arnold Schwarzenegger replacing most of the State Nursing Board.
Elsewhere in the country, ProPublica posted an update on its earlier story published in The Nation about vigilantism in New Orleans in the wake of Hurricane Katrina:  new video footage has surfaced about one of the murders, in which the police may have been involved.
So far, ProPublica has brought more than 50 similar heretofore secret stories into public view in its first year in business. And counting.
And, apparently, just in time. "We don't pretend to be a substitute for all the resources that are being lost," says Dick Tofel, ProPublica's general manager from its inception. "Many, many millions of dollars, many scores of people. It's a national tragedy. We can't fix that by ourselves, but we can push back, and perhaps ultimately serve as one model  for how you can build a non-profit news organization that may be replicable, for instance, at the local or regional level around the country."
Tofel's sense of urgency comes from what he perceives to be the core of "investigative journalism," as he defines it: "It is the stories that someone in some position of power wants to keep secret. What investigative journalism is about is getting those stories that people in some position of power want to keep from being told. If one can accept that definition, then I think one can quickly understand why it is a very important function of self government."
Tofel cites David Simon, former journalist and creator of The Wire on HBO, whose comments while testifying before Congress earlier this year at the "Future of Journalism" hearing echoed around the industry:  "The next 10 or 15 years in this country are going to be a halcyon era for state and local political corruption."
Well, not if ProPublica can help it. Tofel, Steiger and Engelberg aim to be around for those 10 to 15 years, and then some. "We all agree it's an integrated whole: If you just do great content it's not enough; if you just have great staff it's not enough; if you just have distribution it's not enough," says Tofel. "It's a system you need to build; it's a machine you need to construct, and then to maintain on the fly."
To that end, they are building it. First priority:  recruit and retain a first-rate staff.  ("Very pleased about that," says Tofel. "Not 100 percent done, but close.") Indeed: Pro Publica just added Jesse Eisinger, formerlyof Portfolio and the Wall Street Journal, and this past spring added online and organizing savvy with Amanda Michel, the former director of "Off The Bus," the Huffington Post's citizen journalism arm. Second priority: Do great work. Tofel is modest ("I think we've started to do some, but we need to do years of it  before people can start assessing"), but the California State Nursing Board might beg to differ.  Third: Distribute effectively. No need for modesty there. Says Tofel:  "We've already proven that."
With work of such incredible public value, it seems almost depressing that it traditional business models can't support it. But, says Tofel, that's why now is the time to shake things up. "I think we're at a moment of cataclysmic change here; there's a need for a lot of real experimentation," he says. "I do think that philanthropy can catalyze a lot of experimentation that needs to be done. We are about to get more systematic about what a sustainable long-term funding model would look like and go out to try to build one. I have more questions than answers about that, very honestly. I don't have answers.  All I will tell you is that we've been publishing just a year now, and I think this is the next big thing for us to do."
Like the rest of their investigations, we look forward to the results.
Bill Rappleye has spent the last 60-plus years in journalism. Read more about him here.
Have a tip we should know? tips@mediaite.com