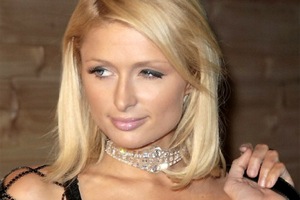 For much of today, the mainstream media will be focusing on an event whose goal is an abstract concept. Let's face it, most of us have a hard time defining "honor," much less figuring out how to "restore it." But before we go about figuring out what honor is, let's take a look at what it definitely isn't: Paris Hilton was arrested in Las Vegas last night for cocaine possession. What, is pot no longer the trendy thing to get arrested for among millionaire heiresses?
Oh no, pot is still trendy. According to the UK Telegraph, Hilton was in a car stopped for eliciting suspicious marijuana smoke before officers later found something that appeared to be a "controlled substance" on Hilton herself. It was cocaine.
As for the amount of time Hilton will be spending in jail? This isn't exactly a Lindsay Lohan affair just yet, though recent behavior suggests Hilton may be moving in that direction, again:
Las Vegas police Lt. Wayne Holman said that Miss Hilton would probably be released on Saturday morning. She and a friend were accused of possessing the drug at the Brazil v the Netherlands quarter-final, but the charges were later dropped. She was also reportedly questioned by police at an airport in Corsica a few weeks later on similar grounds. The hotel heiress was sentenced to 45 days in prison in June 2007 for driving offences.

After spending about 23 days in jail, Miss Hilton told US television host Larry King that the experience caused her to re-evaluate the role partying played in her life. She said she wanted "to help raise money for kids and for breast cancer and multiple sclerosis."
That latter part is particularly interesting, as she claimed to have given up the hard-partying life three years ago. Seems like that break, at least for now, is over.
For more on the Paris Hilton saga, follow the coverage over at our sister site, Gossip Cop.
(UPDATE) Video From Fox News, which includes Mug Shot:
Have a tip we should know? tips@mediaite.com