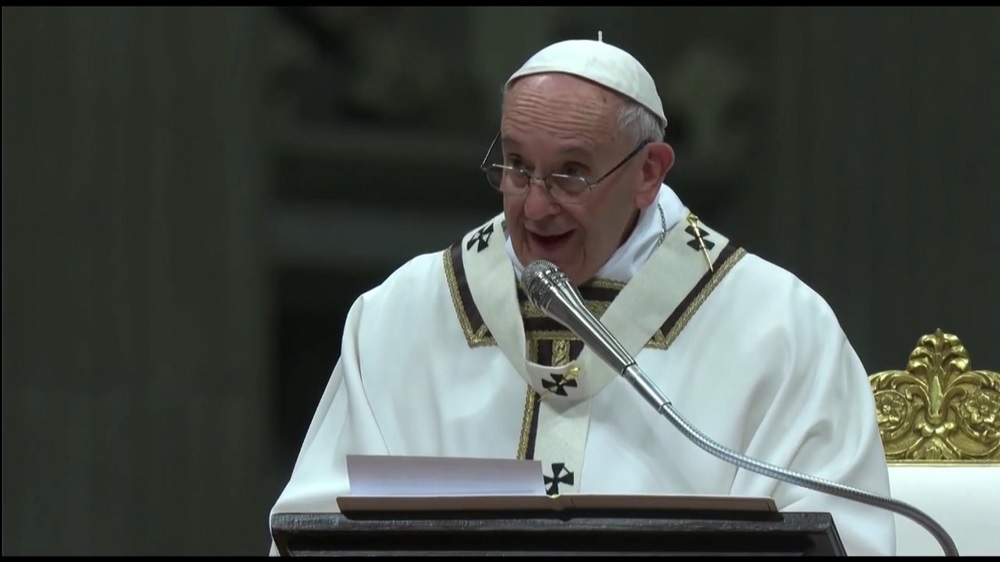 While President Donald Trump is perhaps the most vocal critic of "fake news" and opponent of supposed media malpractice, one of his critics is joining his side in combating the press as His Holiness himself condemned bad journalism.
In an appeal to reporters, the pope described one-sided reporting, spreading false or misleading information, and general media bias as a "very serious sin."
"You shouldn't fall into the 'sins of communication:' disinformation, or giving just one side, calumny that is sensationalised, or defamation, looking for things that are old news and have been dealt with and bringing them to light today," said the pope, according to The Guardian.
Pontiff went on to suggest that these types of media malpractice are a "grave sin that hurts the heart of the journalist and hurts others."
These comments follow a very obvious trend in which the current pope has become vastly more political and pundit-esque compared to his recent predecessors — often choosing to comment on matters of current events and Washington, D.C. controversies than focusing just on matters relating to faith or mission work.
Of course, the Catholic Church was notoriously the culprit in one of the most famous pieces of adversarial journalism released in the 21st century as the Boston Globe uncovered countless priests who were sexually assaulting, raping, and molesting young boys. This reporting still haunts the church today and has led many critics of the Vatican to discount everything Pope Francis and other Catholic leaders have to say, given that so many authorities were complicit in covering up the sexual abuse in their own ranks.
The pope intends to focus a futre address to discussing matters of "fake news."
[image via screengrab]
Follow the author on Twitter (@calebecarma).
Have a tip we should know? tips@mediaite.com