Mother of Sandy Hook Victim Rips Trump For Appearing With NRA President on Shooting Anniversary: 'Appalling'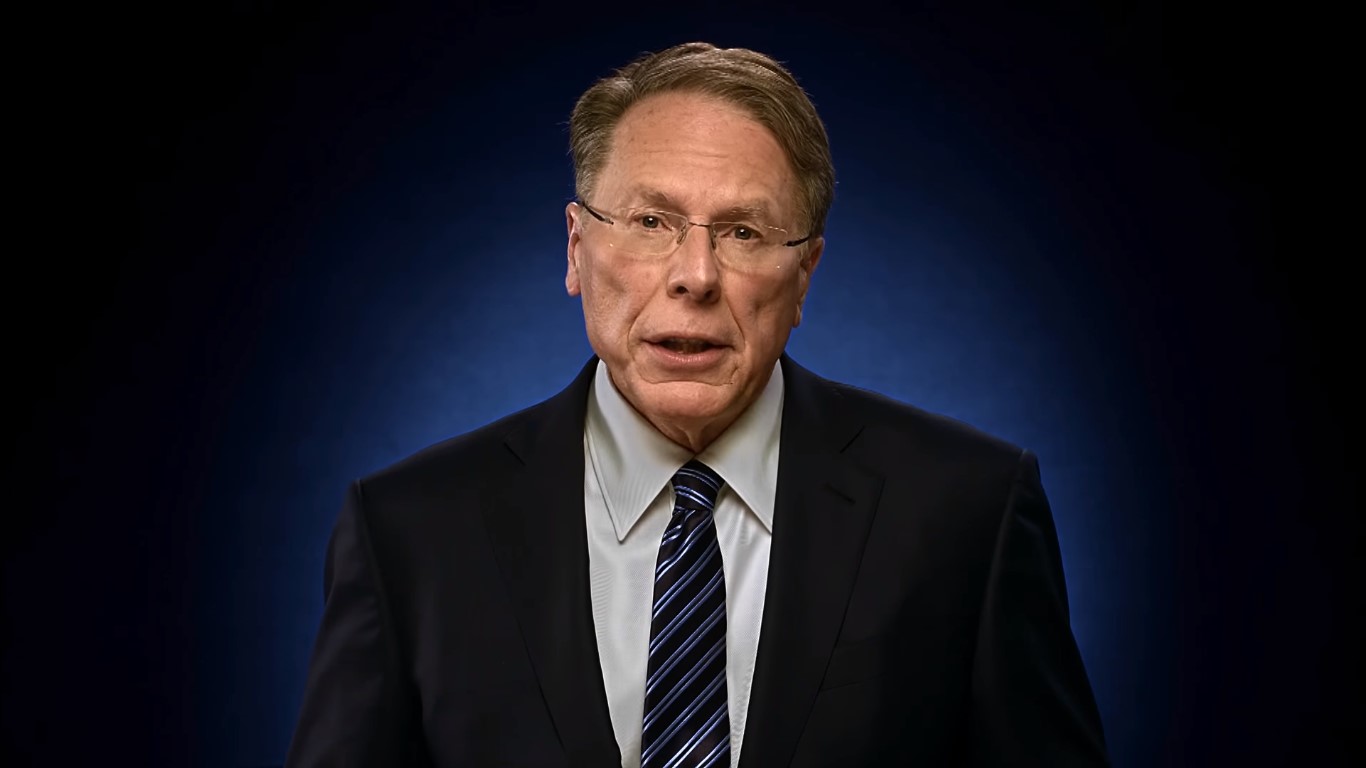 In response to Donald Trump inviting National Rifle Association president Wayne LaPierre to the White House on the anniversary of the Sandy Hook massacre, Nicole Hockley — the mother of Dylan Hockley, who was one of numerous children murdered on that day — blasted the president for his "ignorance" in a Facebook post.
Her statement condemning the administration for this action began by Hockley describing her son's murder as something haunts her and her family "every day." Hockley's post was featured on the Sandy Hook Promise page — a nonprofit dedicated to gun control activism — and went as follows:
"Sarah Huckabee Sanders was asked about the Sandy Hook shooting and what the President and his administration are trying to do to prevent similar massacres, Sanders remarked she was unaware of any regulation that could have been put in place to prevent anything. This shows a remarkable amount of ignorance, especially regarding an issue that kills over 30,000 Americans every year… While I can forgive Sanders for her lack of knowledge (though not her lack of compassion) I cannot say the same for President Trump. Not only did he ignore the 5-year remembrance completely – not even a single tweet – he slapped us all in the face by having none other than NRA President Wayne LaPierre at his White House Christmas party that night. The appalling lack of humanity and decency has not gone unnoticed."
The mother of the shooting victim went on to blast Sarah Huckabee Sanders, LaPierre, and Trump for "ignorantly" partying as "thousands of Americans" die every year.
"While they got the chance to kiss their children goodnight, I kissed the urn holding my beautiful boy's ashes. I would request an apology. But I'm not sure there are any hearts in the White House that would understand why an apology is the least they could do," wrote Hockley.
LaPierre was one of Trump's biggest supporters during the president's campaign, offering his vocal endorsement of the Republican candidate very early-on in the election cycle. Additionally, the NRA has grown increasingly bold and unrestrained after Trump's election — often opting to focus on culture war issues like anti-media attacks and racial controversies rather than just the Second Amendment.
[image via screengrab]
Follow the author on Twitter (@calebecarma).
Have a tip we should know? tips@mediaite.com