Potential Dem Candidate Promises to Do One Thing and Then Resign from Presidency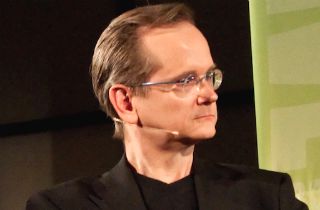 Campaign finance reform activist Lawrence Lessig may be the next person to announce a presidential run, and he promises that if he wins and passes one simple, clear agenda, he'll then resign from office.
Lessig is probably best well-known for creating Mayday PAC, the anti-super PAC super PAC, meant to raise money to help elect candidates to office who believe in campaign finance reform and electoral reform. (Needless to say, it didn't have that great of an effect on the 2014 midterms.)
In an interview with The Huffington Post, Lessig explains, "This is a campaign about how we need to intervene to make democracy possible again. Raising the salience of that issue is enormously important. I think there is more of a chance that we do more than just raise the salience… It is a shot worth taking regardless of the criticism that will come."
His platform is a simple one: Lessig wants to pass campaign finance reform, end gerrymandering, and expand voting rights (making election day a national holiday among the reforms to that).
And if he's president and that entire agenda passes, Lessig says, he'll quit and his VP will take over.
Bernie Sanders, of course, has made campaign finance one of the big issues of his campaign, but Lessig doesn't think he's making big enough a priority out of it.
Lessig will only run if he can raise $1 million by Labor Day.
Watch Lessig's first video here:
[image via George Koroneos/Shutterstock]
— —
Follow Josh Feldman on Twitter: @feldmaniac
Have a tip we should know? tips@mediaite.com
Josh Feldman - Senior Editor