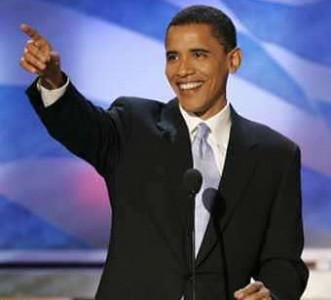 There's been crying, there's been screaming. People have protested in the name of the constitution and someone even showed up toting a semi-automatic assault rifle and a pistol. Sound a little like a daytime soap opera? Nah, it's just the Obama health care reform drama. But like every good TV series, this season needs a recap; a clarifying episode for all of those who got a little confused by the sudden mid-season plot twist (which is apparently the case for a whole lot of people).
And that's exactly what the President plans to do when he addresses a joint session of Congress on health care reform in prime time on Wednesday, September 9. In an effort to combat his quick plummeting popularity and worrying poll numbers, the Obama administration hopes to vocally refine and illuminate the specifics of the health care reform plan which may or may not include the much debated over public option.
Will it work? More than one pundit thinks Obama's recent flexibility over the public option is cause for concern. That said, while the administration is preparing itself for the backlash that may come if Obama chooses to exclude the public option, an aide to the President reiterated to Politico.com that "the most important part of this debate is not the public option, but rather ensuring choice and competition." The real question, however, seems to be whether Obama will be able to use next week's prime time spot to explain to the public, clearly and concisely, after months of diversions, what his health care bill actually entails. Perhaps he should consider using a chalk board.
Have a tip we should know? tips@mediaite.com