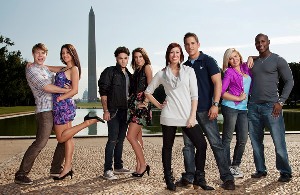 Do you love MTV's Jersey Shore (or do you find yourself hate-watching it)? Well maybe you do the same with the show that airs the day before at 10pmET, MTV's latest season (23!) of Real World.
We're launching a little experiment tonight – a recap podcast to talk about the show and reality TV in general. With a special guest.
> Update: Here's the podcast of Episode 2:


This season of Real World takes place in Washington D.C. So the show will highlight the intersection of politics and reality TV – two topics the media loves. Catch up on who's in the cast here.
The show airs at 10pmET, and we'll be live on BlogTalkRadio at 11:30pmET – a half hour after the program ends. We'll recap the episode, explore some of the topics discussed and take on the reality TV world as a whole. The plan is to do this each week – and bring on special guests from the world of reality TV as well.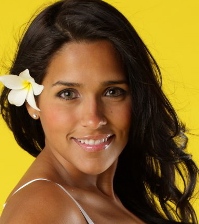 Tonight we welcome Ibis Del Mar of Road Rules X-Treme (season 13). She has also competed in a few Real World/Road Rules Challenges, including Battle of the Sexes II, The Gauntlet II and, most recently, The Ruins. Follow her on Twitter here.
You can listen to the show live by clicking here, or you can check back to this page and listen to the archived version a few minutes after we sign off (about 20 minutes). You can call in as well to weigh in on this week's episode, or just ask us a question, at (347) 637-1713.
Hope you check it out.
—–
» Follow Steve Krakauer on Twitter
Have a tip we should know? tips@mediaite.com