REPORT: Trump Only Receiving One Intelligence Briefing Per Week; Pence Receiving Six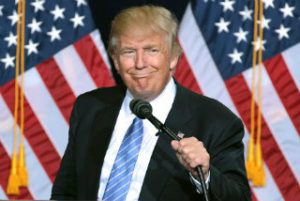 With only 42 days to go until Donald Trump gets sworn in as our 45th President of the United States, Reuters is now reporting that the President-elect is only receiving one intelligence briefing per week as opposed to the daily updates he is entitled to.
On the contrary, his Vice President-elect Mike Pence has been receiving six.
As part of his privileges as President-elect, Trump is entitled to the President's Daily Bulletin, the release of top secret information regarding domestic security and threats to the United States at home and abroad, made available at 7:45 a.m. each morning. As Reuters reported Friday, "It was not immediately clear why Trump has decided not to receive the intelligence briefings available to President Barack Obama more frequently."
The Trump orbit has declined in the past to specify the exact number of briefings that the President-elect has been receiving. When asked about it by CNN's Dana Bash, senior aide Kellyanne Conway recently shrugged off concern, saying, "I can't discuss that publicly."
Democratic Representative Adam Schiff slammed Trump's approach, saying, "It is deeply disturbing that the president-elect has time for rallies but not for regular intelligence briefings." The briefings contain crucial information from the defense and intelligence communities including the CIA and NSA; the President-elect has neither military nor diplomatic experience.
It has become a source of contention and controversy during these crucial transition weeks, with many people pointing out that the President-elect is eschewing intelligence briefings but still watching Saturday Night Live and Tweeting incessantly. Liberal filmmaker Michael Moore this week pleased with Trump directly during an appearance on Late Night with Seth Meyers, urging him to "pay attention."
"With all due respect Mr. President-elect," Moore said, "on our behalf, you have to pay attention. You have to attend these briefings. This is our country. This is our security. This is our safety." He continued, "You're not doing you're number one job, and the number one job for the President is to make sure that the country is safe."
[h/t Reuters]
Have a tip we should know? tips@mediaite.com