Richard Pryor's Widow Confirms That He Had Sex With Marlon Brando: 'It Was The 70's…You'd F*ck a Radiator'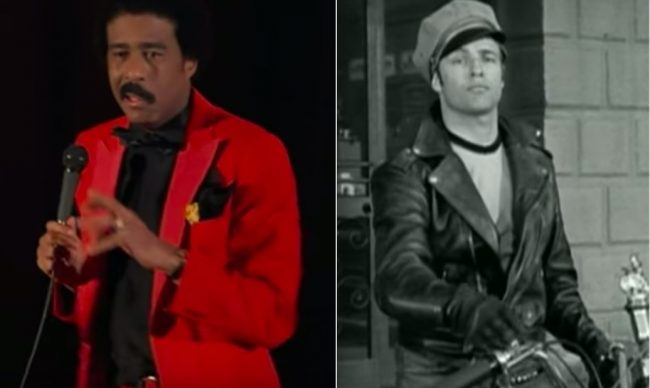 Jennifer Lee Pryor, comedy legend Richard Pryor's widow, confirmed an account given to Vulture by music icon Quincy Jones that Pryor and storied actor Marlon Brando had sex once upon a time.
Jones first spilled the beans in a pretty spicy interview, in which he also claimed that he dated Ivanka Trump and that she's a "fine motherfucker."
"Brando used to go cha-cha dancing with us," Jones told Vulture. "He could dance his ass off. He was the most charming motherfucker you ever met. He'd fuck anything. Anything! He'd fuck a mailbox. James Baldwin. Richard Pryor. Marvin Gaye."
Lee Pryor then corroborated the tidbit about her late husband, at least, to TMZ, and said that she planned to publicize his diaries, in which he talks about being bisexual.
"It was the '70s!" she said. "Drugs were still good, especially quaaludes. If you did enough cocaine, you'd fuck a radiator and send it flowers in the morning."
In addition to being one of the most celebrated comedians of all time, Pryor was known for his copious drug use and erratic behavior. He was diagnosed with multiple sclerosis in 1986, and died in 2005 at the age of 65 of a heart attack.
[image via screengrab]
Have a tip we should know? tips@mediaite.com