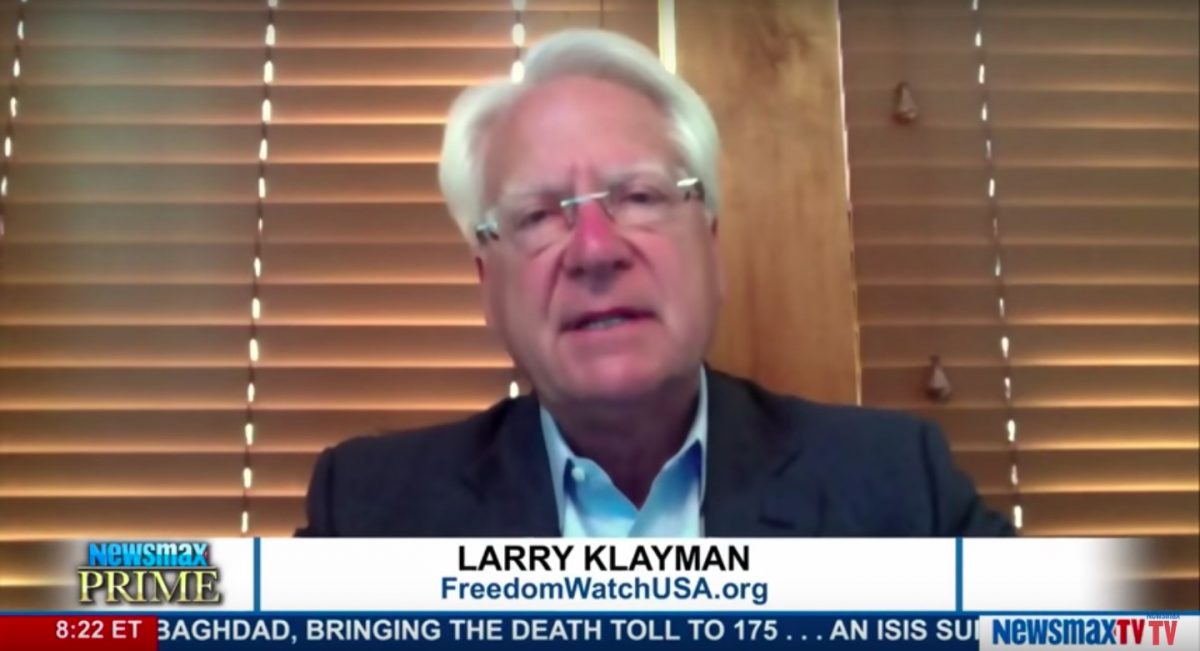 Of all the people who you'd predict to be against President Donald Trump's pick for a top White House job, Judicial Watch founder Larry Klayman would probably be far down on the list.
Nevertheless, Klayman, a Trump supporter who brought dozens of lawsuits against the Clinton administration in the 1990s, is cautioning Trump not to hire former Fox News co-president Bill Shine as White House communications director.
Shine was booted out of Fox News after allegations he helped cover up the sexual misconduct claims brought against the late Roger Ailes.
"Mr. Shine has been alleged to have been involved in some way in at least three lawsuits involving sexual harassment of women at Fox News," Klayman explained to The Daily Beast. "The president does not need unnecessary controversy as this time by naming Shine to as what is in effect a deputy of chief of staff in charge of communications and messaging, as he seeks to appoint a Supreme Court Justice, denuclearize the Korean Peninsula, deal with Iranian terrorism and its similar nuclear threat, curb illegal immigration, negotiate good trade deals and a host of other pressing and crucial issues."
Klayman singled out a particular instance of Ailes' alleged sexual misconduct involving a woman named Laurie Luhn, who said Ailes sexually abused her.
"President Trump is not anti-women's rights, but he has been unfairly branded as such by the leftist media in a further attempt to harm his presidency and to try to drive him from office," Klayman said. "Before he hires Shine, he should first allow for a full investigation into Shine's alleged abuse of Ms. Luhn and cover-up which, if true, could amount to obstruction of justice."
More personally, Klayman explained: "I had issues with Ailes. Shine and Ailes were joined at the hip."
"I don't want to see the ghost of Roger Ailes running the White House communications operation," he added.
[image via screengrab]
Have a tip we should know? tips@mediaite.com