Roger Stone Says D'Souza's Pardon a Message to Mueller: Trump Has 'More Awesome Powers'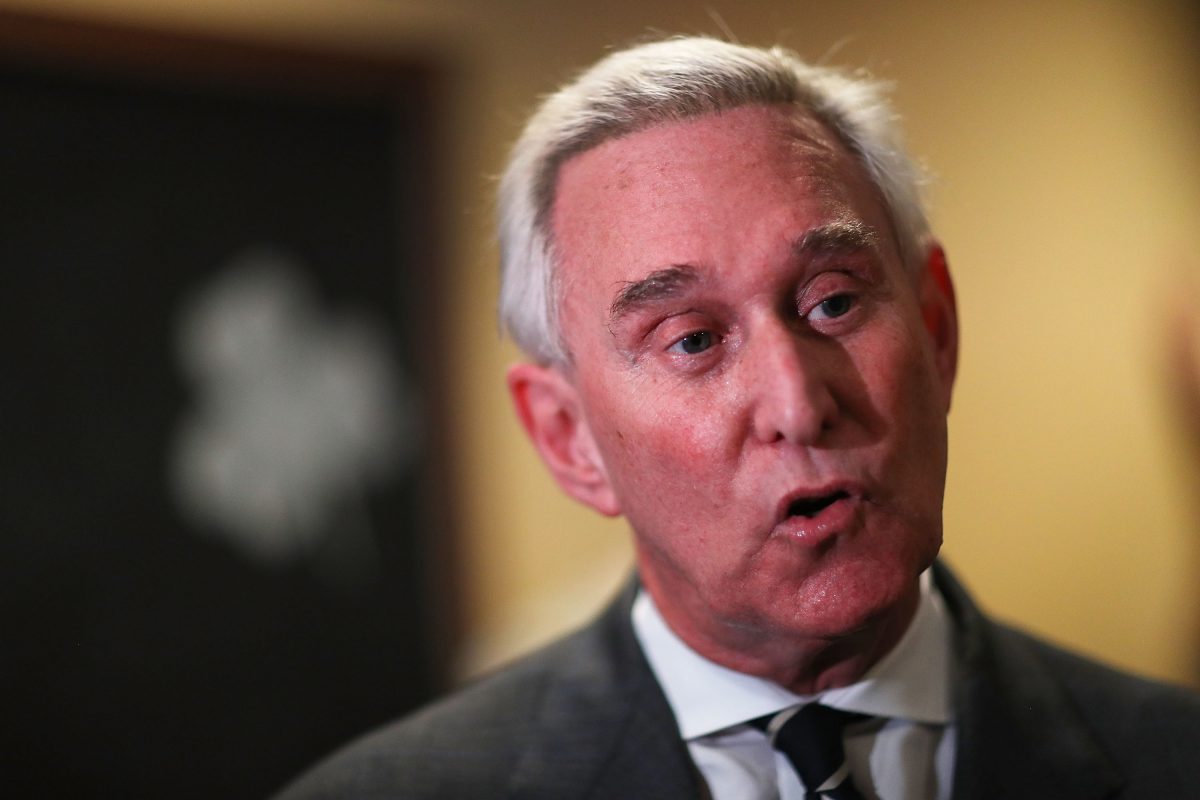 As Roger Stone reacted to Donald Trump's pardon of Dinesh D'Souza, he went a long way in affirming the speculation that the president is using his powers of clemency to send signals to his legally-embattled allies.
Trump's pardon of D'Souza and potential pardons of Rod Blagojevich and Martha Stewart come after he previously gave absolution to Joe Arpaio, Kristian Saucier and Scooter Libby. In each instance, the president said that the charges against them were all because of unfairness in the justice system.
As it were, Washington Post noted yesterday that the charges against D'Souza, Blagojevich and Stewart mostly revolve around campaign-finance violations and lying to federal investigators. If that sounds familiar to anyone, that's because Robert Mueller is investigating Paul Manafort, Michael Cohen and other Trump allies over similar charges in connection to the Russia probe.
Trump's choice of people to pardon defies the norms set by his predecessors, and when WaPo asked Stone for comment, he hinted that the president is sending the special counsel a message about how he might wield his power if his close allies face real legal danger.
"It has to be a signal to Mike Flynn and Paul Manafort and even Robert S. Mueller III: Indict people for crimes that don't pertain to Russian collusion and this is what could happen. The special counsel has awesome powers, as you know, but the president has even more awesome powers."
[Photo via Getty Images]
— —
>> Follow Ken Meyer (@KenMeyer91) on Twitter
Have a tip we should know? [email protected]