Secret iPhone Recordings and Other Insane Things Revealed in NYMag's Takedown of Roger Ailes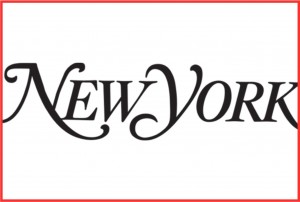 The long awaited feature in New York Magazine by Gabriel Sherman on the totality of the fall of Roger Ailes was published this morning: The Revenge of Roger's Angels: How Fox News women took down the most powerful, and predatory, man in media. Sherman, who has been the key reporter on the flurry of allegations against the former Fox News Chairman and CEO — quite literally wrote the book on the media's most powerful man: 2014's The Loudest Voice in the Room.
Sherman, to be sure, has found himself on the receiving end of the intimidation of the Fox News machine; the conservative network reportedly kept a 400-page "book-length" memo on Sherman, and a rather large opposition file on the pesky reporter. Attorneys for Roger Ailes have more recently alleged that it is Sherman who is the "real enemy of women." The lawyers continue, saying that the New York Mag scribe, "…is a virus… Roger is fine and doing well, and is not going to allow a virus like that to poison the atmosphere."
Well, Sherman may have just poisoned the Fox News atmosphere a bit more. His lengthy piece out today contains a number of stunning claims about the development of Ailes' fall from grace after a number of high profile sexual harassment allegations. Here are some of the shocking and revealing things uncovered in Sherman's tell-all:
Gretchen Carlson recorded Ailes on her iPhone.
On July 6, former Fox News anchor Gretchen Carlson filed her sexual harassment lawsuit in New Jersey against Ailes, intent on "fighting back." Sherman reveals today that Carlson began to bring a smartphone into her meetings with the network Chairman. He writes:
Beginning in 2014, according to a person familiar with the lawsuit, Carlson brought her iPhone to meetings in Ailes's office and secretly recorded him saying the kinds of things he'd been saying to her all along. "I think you and I should have had a sexual relationship a long time ago, and then you'd be good and better and I'd be good and better. Sometimes problems are easier to solve" that way, he said in one conversation. "I'm sure you can do sweet nothings when you want to," he said another time.
Carlson was afraid Fox may try and spy on her devices.
Sherman breaks down the timetable immediately leading up to Carlson's lawsuit; allegedly, after Carlson was fired by the network on June 23, ("Carlson was called into a meeting by Fox general counsel Dianne Brandi and fired the day her contract expired,") Carlson's legal team sped up their effort to prepare the suit against Ailes. Despite the fact that her lawyer, Nancy Erika Smith, was bedridden after healing from surgery, they increased their efforts. Most notably, the lawyers preemptively attempted to counter dirty maneuvers from Fox over Fourth of July weekend. Sherman writes, "Smith instructed an IT technician to install software on her firm's network and Carlson's electronic devices to prevent the use of spyware by Fox."
The lawyer added to Sherman, "We didn't want to be hacked."
As part of his counteroffensive, Ailes rallied Fox News employees to defend him in the press.
It's no secret that the network — and many of its most prominent personalities and hosts — vehemently defended Roger Ailes after the allegations began. But as Sherman reveals, it was a wide-spread effort of careful coordination to discredit Ailes' accusers and prop up the man himself. After all, as Ailes' wife Elizabeth is alleged to have said, "This is not about money. This is about his legacy."
Sherman writes, "As part of his counteroffensive, Ailes rallied Fox News employees to defend him in the press." Ainsley Earhardt of Fox & Friends called Ailes, "a family man." Neil Cavuto referred to his boss' accusers as "sick."
The state of Roger Ailes' surveillance state.
The Chairman and CEO of Fox News ran his media empire like a full-on surveillance state, says Sherman. We already know that former Fox News contributor and current NYC Mayoral candidate Bo Dietl ran private investigation work for his pal Ailes, but the boss' control of surveillance ran deep. From NY Mag:
According to executives, he instructed Fox's head of engineering, Warren Vandeveer, to install a CCTV system that allowed Ailes to monitor Fox offices, studios, greenrooms, the back entrance, and his homes.
"Tell me that mouth hasn't sucked a cock."
In the same section where Sherman outlines Ailes' obsession with increasing surveillance on all parts of his operation and empire, he alleges that at one point Ailes saw James Murdoch — the youngest son of NewsCorp CEO Rupert Murdoch — on a security monitor smoking a cigarette. Executives in the room at the time say Ailes crudely said, "Tell me that mouth hasn't sucked a cock." Sherman furthers that Bill Shine laughed at the quip, though later a Fox spokesperson denied Shine's involvement.
Lovely imagery there.
"You're going to find me 'Roger's Angels.'"
The namesake for Sherman's piece comes from a line that Ailes allegedly said at one point to Laurie Luhn, a longtime confidant Ailes was sexually involved with, who he met working on the 1988 George H.W. Bush campaign. Luhn was on the Fox payroll, but by her own admission was "psychologically tortured" by Ailes over her years at the network. She received "special protection" within the media giant, but Ailes had tasked Luhn with a very special role:
[T]he arrangement required her to do many things that now cause her anguish, including luring young female Fox employees into one-on-one meetings with Ailes that Luhn knew would likely result in harassment. "You're going to find me 'Roger's Angels,'" he reportedly told her.
Donald Trump recommended a lawyer for Roger Ailes after the allegations came.
The friendship between Roger Ailes and Republican nominee Donald Trump should not come as a surprise to anybody; after all, many people would argue that Trump would not even be the nominee if it were not for Ailes' persistent involvement to legitimize his candidacy. As Sherman points out, Fox News, for instance, became the mainstream home for the real estate mogul to launch his birther conspiracy theories. We now know that Ailes is advising Trump ahead of the general election debates against Hillary Clinton, using his years of campaign and debate experience to his advantage. "Ailes also had lunch with Trump days before he launched his presidential campaign and continued to feed him political advice throughout the primaries, according to sources close to Trump and Ailes," Sherman writes. But he also includes a curious tidbit about Trump reciprocating favors of sorts: "Trump advised Ailes on navigating the crisis, even recommending a lawyer."
Megyn Kelly's betrayal.
Sherman writes in today's piece that Megyn Kelly felt betrayed following her debate spat with Donald Trump last summer during the GOP primary. Kelly hit Trump hard on a question regarding the way he has spoken to and about women throughout his professional career; it became the stuff of viral glory, with Trump infamously scoffing back, "Only Rosie O'Donnell."
Sherman reveals Trump's level of unsatisfaction with the exchange. "After the debate," Sherman writes, "Trump called Ailes and screamed about Kelly. 'How could you do this?' he said, according to a person briefed on the call." But Kelly felt allegedly betrayed by Ailes when, as Sherman writes, "…he privately blamed her for creating the crisis." He continues:
Kelly felt betrayed, both by Ailes and by colleagues like [Bill] O'Reilly and [Bret] Baier when they didn't defend her, sources who spoke with her said. "She felt she put herself out there," a colleague said.
The story isn't over for Ailes, who was eventually ousted from the media empire he largely built by his vision and hand. But, as Sherman concludes, the embattled boss is "walking away from his biggest career train wreck yet." Read here for Gabriel Sherman's full piece in New York Magazine today.
—
J.D. Durkin (@jiveDurkey) is an editorial producer and columnist at Mediaite.
[image via
This is an opinion piece. The views expressed in this article are those of just the author.