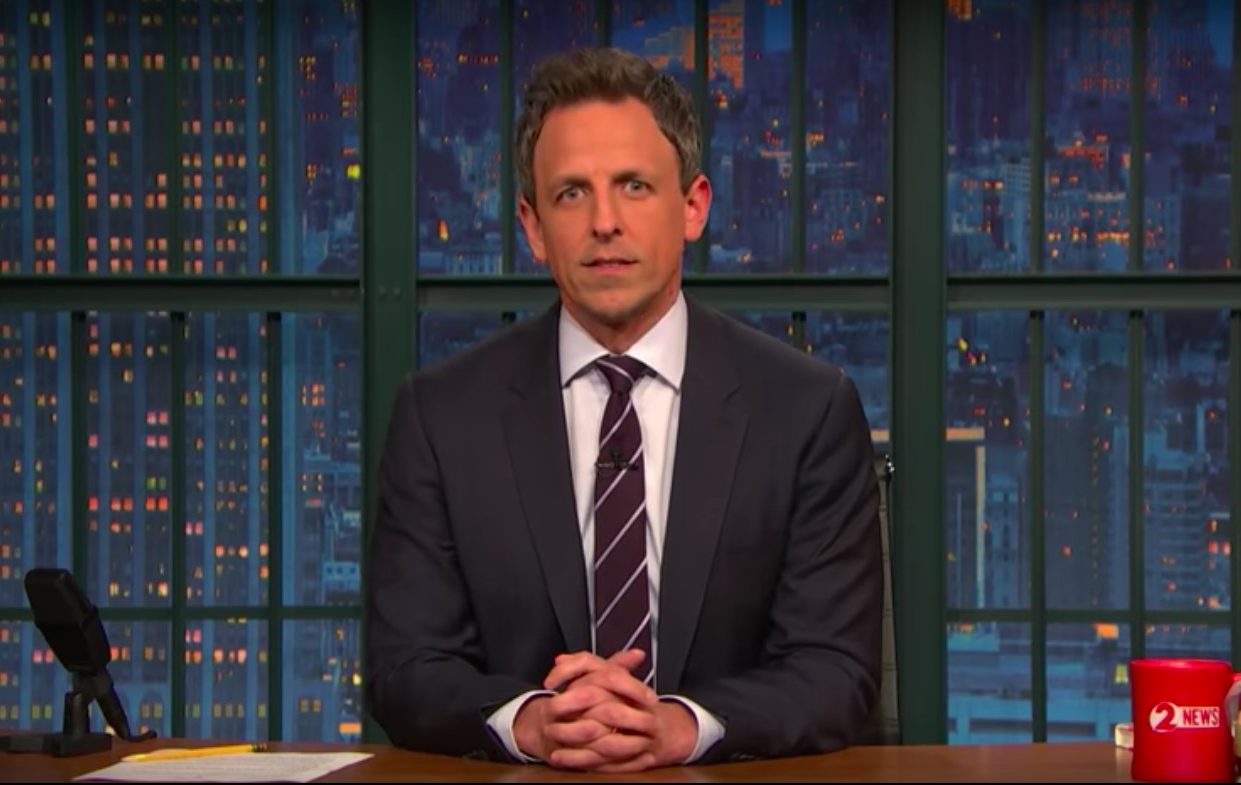 Late Night host Seth Meyers couldn't resist taking a swipe at disgraced Today host Matt Lauer during a monologue he performed during NBC's Upfronts at Radio City Music Hall.
Meyers poked fun at shows across NBC, the network airs his show, Late Night With Seth Meyers. But perhaps most controversial was his decision to air the network's dirty laundry in the form of roasting its former brightest star.
"It's not surprising for NBC to be dramatic," he said (via Deadline). "We are home to the number one drama on television, a show that each week gives us twists and turns, heartbreaking reveals and, this season, the departure of a once-beloved character. I'm talking, of course, about This Is The Today Show."
"Hoda Kotb replaced Matt Lauer as co-anchor of The Today Show this year, and she has been incredible," Meyers continued. "Everyone here is so proud of Hoda, though I'm not sure Kathie Lee [Gifford] is happy about it. I saw her drinking at 10 AM."
Meyers also jabbed at Bill Cosby — by saying that the Will & Grace reboot, "was so successful I'm sure at least one exec at NBC says, 'We can't bring back The Cosby Show, right?'"
And, of course, it wouldn't be a Meyers set if he didn't slam Donald Trump.
"Advertisers paid over $5 million for a 30 second ad at the Super Bowl this year, which is a lot," he said. "That is a lot considering Donald Trump only paid $130,000 to Stormy Daniels for the exact same amount of time."
[image via screengrab]
Have a tip we should know? tips@mediaite.com