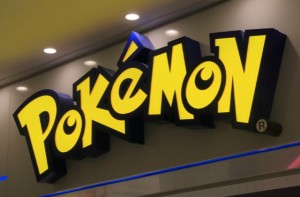 If you've been seeing young people walking outside near you, holding out their phone, for no apparent reason, don't worry. They're probably just playing Pokémon Go.
See, Nintendo managed to create a game to get gamers to go outside and take a walk, with the incentive of finding Pokémon for their collections in new and interesting places. So people have been walking around everywhere with their phones looking for Pokémon in the "real world."
Well, one Wyoming teenager was looking around for water-types in a river nearby and she came across a real-life dead body.
Authorities released a statement saying, "The death appears to be accidental in nature and possibly that of a drowning. There is no evidence at this time that would indicate foul play. Evidence located at the scene has led investigators to believe the man went into the water at the location he was found."
The teen in question, Shayla Wiggins, was obviously pretty shaken by what she saw. She said she had been walking around looking for Pokemon and didn't notice the body at first because she "was only paying attention to my phone and where I was walking."
She said, "I probably would have never went down there if it weren't for this game. But in a way, I'm thankful. I feel like I helped find his body. He could have been there for days."
(Which begs the question: Nintendo is making sure that people won't be walking with their phones into actually dangerous places, right?)
[image via TK Kurikawa/Shutterstock]
— —
Follow Josh Feldman on Twitter: @feldmaniac
Have a tip we should know? tips@mediaite.com
Josh Feldman - Senior Editor