Spike Lee Blasts Tarantino's Django Unchained: 'Slavery Was Not A… Spaghetti Western'
Spike Lee Blasts
Django Unchained
: 'Slavery Was Not A... Spaghetti Western'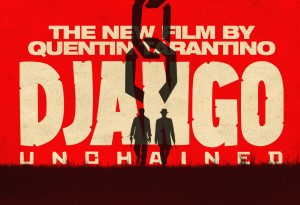 The big movie coming out this week isn't a Christmas flick at all, but a spaghetti western set in the times of American slavery. Django Unchained has already garnered a lot of interest for its supposedly super-graphic violence, and now it's coming under fire from director Spike Lee. Lee is calling the film "disrespectful" to African-Americans, accusing director Quentin Tarantino of trying to whitewash and glamorize the days of slavery.
RELATED: O'Reilly And Guest Target Tarantino And Django Unchained In Segment On Violent Culture
Lee has, by his own admission, not seen Tarantino's newest film, but that has not stopped him from opining as to how bad he thinks it is.
"I'm not gonna see it," Lee told the pop-culture, magazine, which primarily covers African-American artists of note. "I'm not seeing it. All I'm gonna say is, it'd be disrespectful to my ancestors to see that film. That's all I'm gonna say. I can't disrespect my ancestors."

According to E! Online, Lee expanded on his criticism on Twitter, writing, "American Slavery Was Not A Sergio Leone Spaghetti Western. It Was A Holocaust. My Ancestors Are Slaves. Stolen From Africa. I Will Honor Them."
Lee says he will be boycotting the movie, and even went so far as to compare Django to the controversial film Birth of a Nation.
Lee has previously feuded with Clint Eastwood over the representation of black people in Eastwood's WWII movies Flags of Our Fathers and Letters from Iwo Jima.
—–
Follow Josh Feldman on Twitter: @feldmaniac
Have a tip we should know? tips@mediaite.com
Josh Feldman - Senior Editor