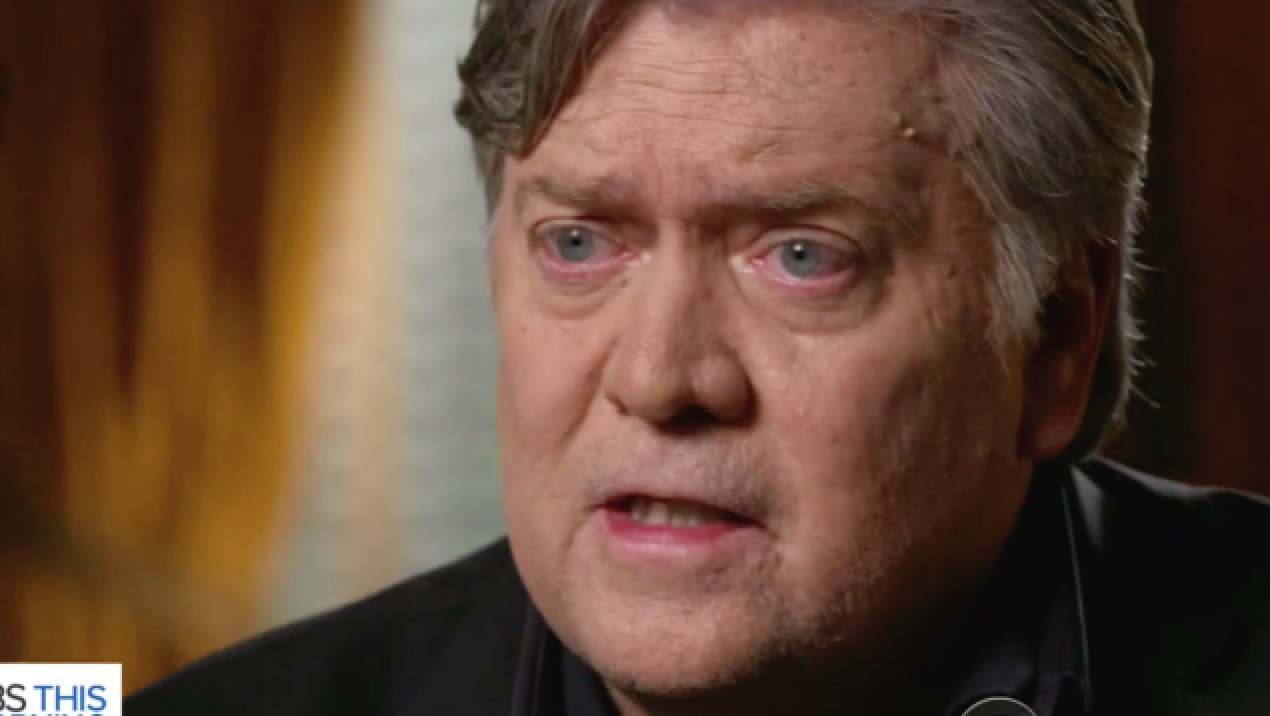 Steve Bannon isn't exactly the most popular person among pro-Trump circles right now, and these positive statements about one of Robert Mueller's employees probably won't help him fix that problem.
Axios reported that Bannon has repeatedly lavished praise upon Andrew Weissmann, a prosecutor working with Mueller's investigation into the Trump campaign's ties to Russia. Multiple sources say that Bannon "obsesses" over Weissmann by glowingly referring to him as a "pit bull," and a "killer."
From Axios:
"[Bannon] would give the impression he had an inside knowledge of what was going with the [Mueller] investigation," the source added. "I've never heard him once utter a criticism of Weissmann, which is odd.
Bannon refused to comment on the story, but another source stated "Steve has zero relationship with Weissmann. If he speaks with knowledge it is for being a voracious reader of the news."
Bannon has had a rough week ever since Michael Wolff released excerpts from his book in which the former White House strategist insulted various members of Trump's inner circle and bashed the handling of the Trump Tower meeting with a Russian lawyer. Trump and his allies have forcefully denounced Bannon for these remarks over the last few days, and there are rumors that Bannon might not stay at the top of Breitbart much longer.
[Image via screengrab]
— —
>> Follow Ken Meyer (@KenMeyer91) on Twitter
Have a tip we should know? tips@mediaite.com