Stormy Daniels Strikes Back at Trump's 'Hatred of Women' After 'Horseface' Insult: 'Game on, Tiny'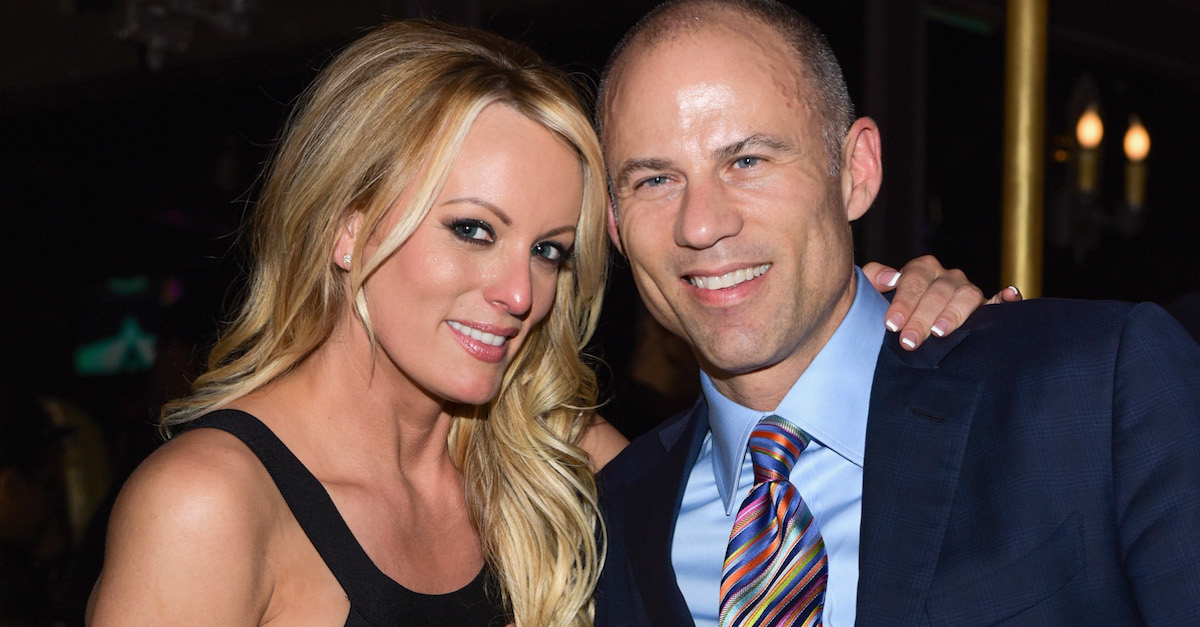 Despite a big legal setback and a new round of insults from the president, Stormy Daniels and Michael Avenatti are not backing down from their battle with President Donald Trump.
Last night, a Federal judge tossed out the defamation lawsuit Daniels' filed against Trump for calling her a "con job" when she recalled being threatened into silence about her alleged liaison with the president. Trump doesn't have anything on his public schedule today, so he made the most of his executive time by getting on Twitter to gloat over the news — calling Daniels "Horseface," and trashing her "3rd rate lawyer."
Many observers were outraged by Trump's personal shot at Daniels' looks, but as for the adult film actress, she's promising that this isn't the end:
Ladies and Gentlemen, may I present your president. In addition to his…umm…shortcomings, he has demonstrated his incompetence, hatred of women and lack of self control on Twitter AGAIN! And perhaps a penchant for bestiality. Game on, Tiny. https://t.co/6DpDD5ELtj

— Stormy Daniels (@StormyDaniels) October 16, 2018
Daniels also mocked Trump by saying that she must've gotten to the portion of her book where she made fun of his penis while describing what it was like to have sex with him.
I see someone finally made it to chapter 3. Also, can someone please teach Tiny about correct punctuation? We already knew you're a con, though. #triggeredhim #slowreader #commasarehard

— Stormy Daniels (@StormyDaniels) October 16, 2018
Michael Avenatti, never one to shy away from the spotlight, also got on Twitter and blasted the president on his client's behalf.
You are a disgusting misogynist and an embarrassment to the United States. Bring everything you have, because we are going to demonstrate to the world what a complete shyster and liar you are. How many other women did you cheat on your wife with while you had a baby at home? https://t.co/npOKOEFju6

— Michael Avenatti (@MichaelAvenatti) October 16, 2018
.@realDonaldTrump – tens of millions of Americans are tired of your fraud, lies, and corruption. They are equally tired of your attacks on women, especially the ones who you have had sex with while cheating on your wives. We (and the UN) are laughing AT YOU, not with you. #Basta

— Michael Avenatti (@MichaelAvenatti) October 16, 2018
[Photo via Getty Images]
— —
>> Follow Ken Meyer (@KenMeyer91) on Twitter
Have a tip we should know? tips@mediaite.com