Super PAC Created by MAGA Trolls to Oust Moderate Republicans Shuts Down After Two Months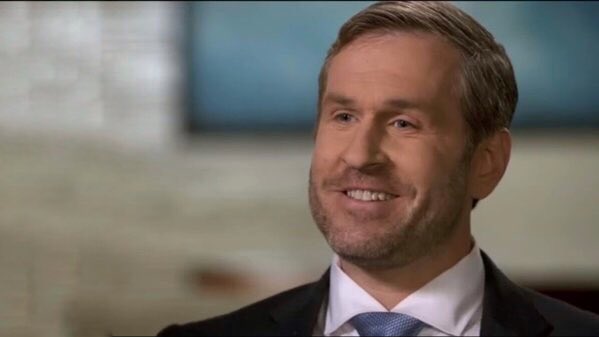 A super PAC created by hardline pro-Trump internet figures to oust establishment, moderate, or otherwise non-nationalist Republicans has shut down after running for just over two months.
The group was formed in August 2017 by former Thiel Capital Management staffer Jeff Giesea — as well as Mike Cernovich and Jack Posobiec, two men often described as trolls and conspiracy theorists — as a way to support Republican candidates running on the Breitbart News and Steve Bannon ideological platform and oppose those who do not. The trio are best known for creating the "Deploraball" event during President Donald Trump's inauguration week.
"I'm the first donor with a 50k personal investment. We expect major donors come in soon but we want to prove the model and get the grassroots involved first. It's safe to say we are broadly aligned with Team Bannon," said Giesea to The Atlantic. His personal investment clearly has not panned out, as the group shut down their website and announced the PAC is closing doors in a statement today:
"Rev 18 is more than a Super PAC. It's an idea, and that idea lives on: There will be a new republican Revolution in 2018. The super PAC was organized by Jeff Giesea, Mike Cernovich, and Jakc Posobiec to support Reublicans in this fight. It started out as a side project, and (predictably in hindsight) we have not been able to give it the time and leadership needed to fulfill its mission. As such, it doesn't feel right to move forward and continue accepting contributions. Currently Mike has been focused on growing his media empire, and he's achieving record reach each month. Likewise, as a new father involved in many protects and investments, Jeff isn't able to give this the time and energy to achieve the scale and professionalism he desires. Jack was recently married (the wedding was attended by Giesea and Cernovich, so there's no drama going on here) and he is focused on public affairs projects and a honeymoon."
While Cernovich has broken a few stories about the White House, he is best known in the media world for falsely accusing people of pedophilia, claiming date rape "does not exist," spouting pro-Trump talking points during his constant Periscope live-streams, and, of course, pushing the fringe Pizzagate conspiracy theory.
Posobiec is a similarly strange character, as his 15 minutes of fame include interrupting a Shakespeare play by shouting, "You are all Goebbels!" He was widely mocked for pronouncing famed nazi Joseph Goebbels' name as "gerbils."
According to BuzzFeed News' Joseph Bernstein, Giesea is partly responsible for helping create the "Trump meme army" — an internet subculture that exists on Reddit, 4Chan, and Twitter and focuses on peddling anti-Muslim, anti-feminist, and anti-political correctness memes.
Aside from one official endorsement, it appears the PAC did nothing besides tweet insults at Senate Majority Leader Mitch McConnell and House Speaker Paul Ryan — but this complete void of real political involvement did not stop the group from taking credit for Alabama Senate candidate Roy Moore's primary win, as well as anti-Trump GOP Senators Jeff Flake and Bob Corker's retirement announcements.
"We are closing the PAC and refunding contributions – feels like the right thing to do. Please know that we will be keeping up the fight in our own ways. Thank you for all the support. Long live Rev 18!" Said Revive 18 — concluding they will never actually make it to the year 2018.
Editor's Note – This post has been updated to more accurately describe Jeff Giesea's record.
[featured image via screengrab]
Follow the author on Twitter (@calebecarma).
Have a tip we should know? [email protected]