Surprise: National Enquirer's Lead Story Exposed Joe and Mika 'Cheating Scandal'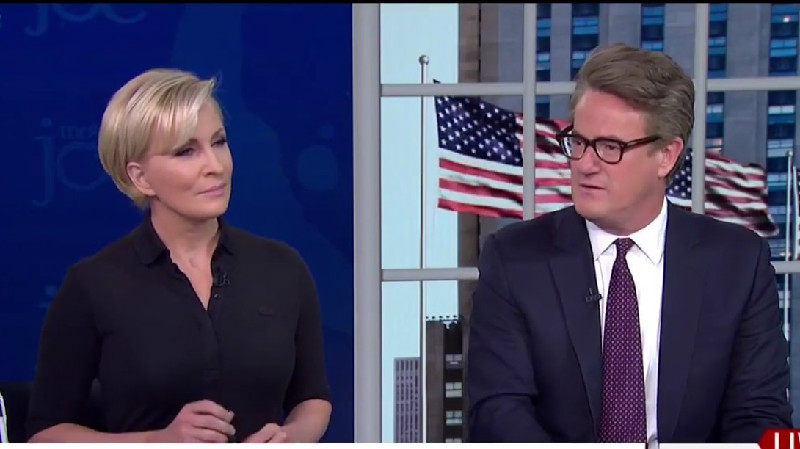 When Mika Brzezinski and Joe Scarborough reacted to President Trump's tweets on Friday, they alleged that they once received "blackmail" from the White House about how they better change their coverage, or they'll face a negative piece from the National Enquirer.
"We got a call that, 'Hey, the National Enquirer is going to run a negative story against you guys,'" said Scarborough. "And they said, 'If you call the president up, and you apologize for your coverage, then he will pick up the phone and basically spike this story."
If you went on the Enquirer's website earlier today, you might have come across this article on their banner: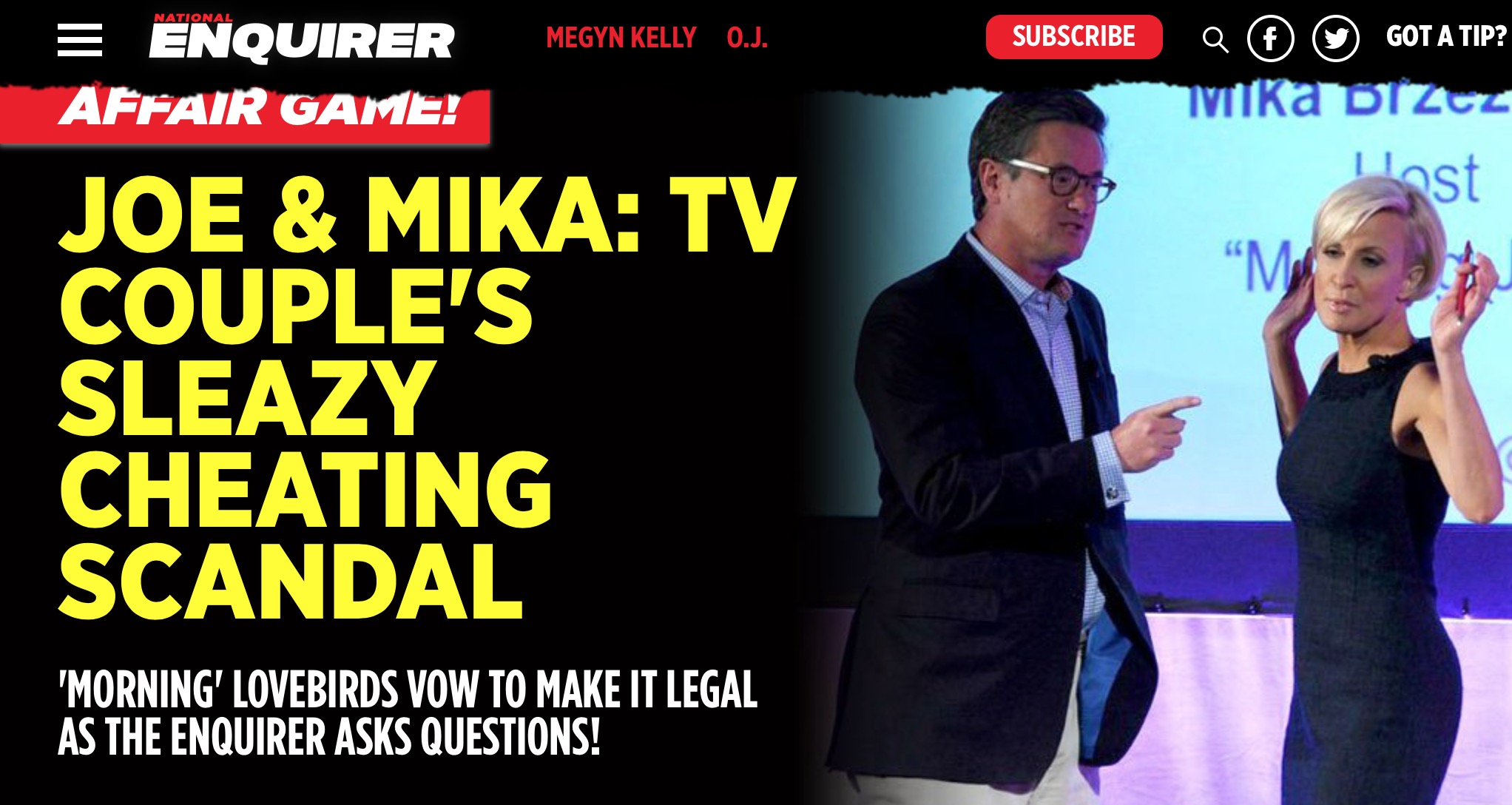 The article was a re-posted photo gallery from earlier this month, and it explored the sordid rumors that have shrouded Brzezinski and Scarborough's relationship. Most of these rumors question the circumstances of their engagement, as well as their divorces from previous marriages.
The tabloid alleges that Scarborough regularly pays his ex-wife thousands of dollars in hush money so she never talks about the MSNBC host's infidelity. The article also alleges that Brzezinski also tried to cover up her own acts of cheating since she was seeing Scarborough years before her own divorce.
The Enquirer also gives mention to this old tweet from Trump:
Some day, when things calm down, I'll tell the real story of @JoeNBC and his very insecure long-time girlfriend, @morningmika. Two clowns!

— Donald J. Trump (@realDonaldTrump) August 22, 2016
The Enquirer eventually took down their old piece and replaced it with a statement from editor-in-chief Dylan Howard:
"At the beginning of June, we accurately reported a story that recounted the relationship between Joe Scarborough and Mika Brzezinski, the truth of which is not in dispute. At no time did we threaten either Joe or Mika or their children in connection with our reporting on the story. We have no knowledge of any discussions between the White House and Joe and Mika about our story, and absolutely no involvement in those discussions."
Trump and National Enquirer publisher David Pecker are known to have a friendly relationship with each other. While it was not an explicit confirmation, Trump came extremely close to affirming Morning Joe's allegations earlier today.
Trump praised the Enquirer in the past, and even though he has perpetuated conspiracy theories that emerged from the tabloid, he has denied planting stories there himself.
[Image via screengrab]
— —
>> Follow Ken Meyer (@KenMeyer91) on Twitter
Have a tip we should know? tips@mediaite.com