TBT: Remember When Federalist's Ben Domenech Was Ousted From WaPo For Plagiarism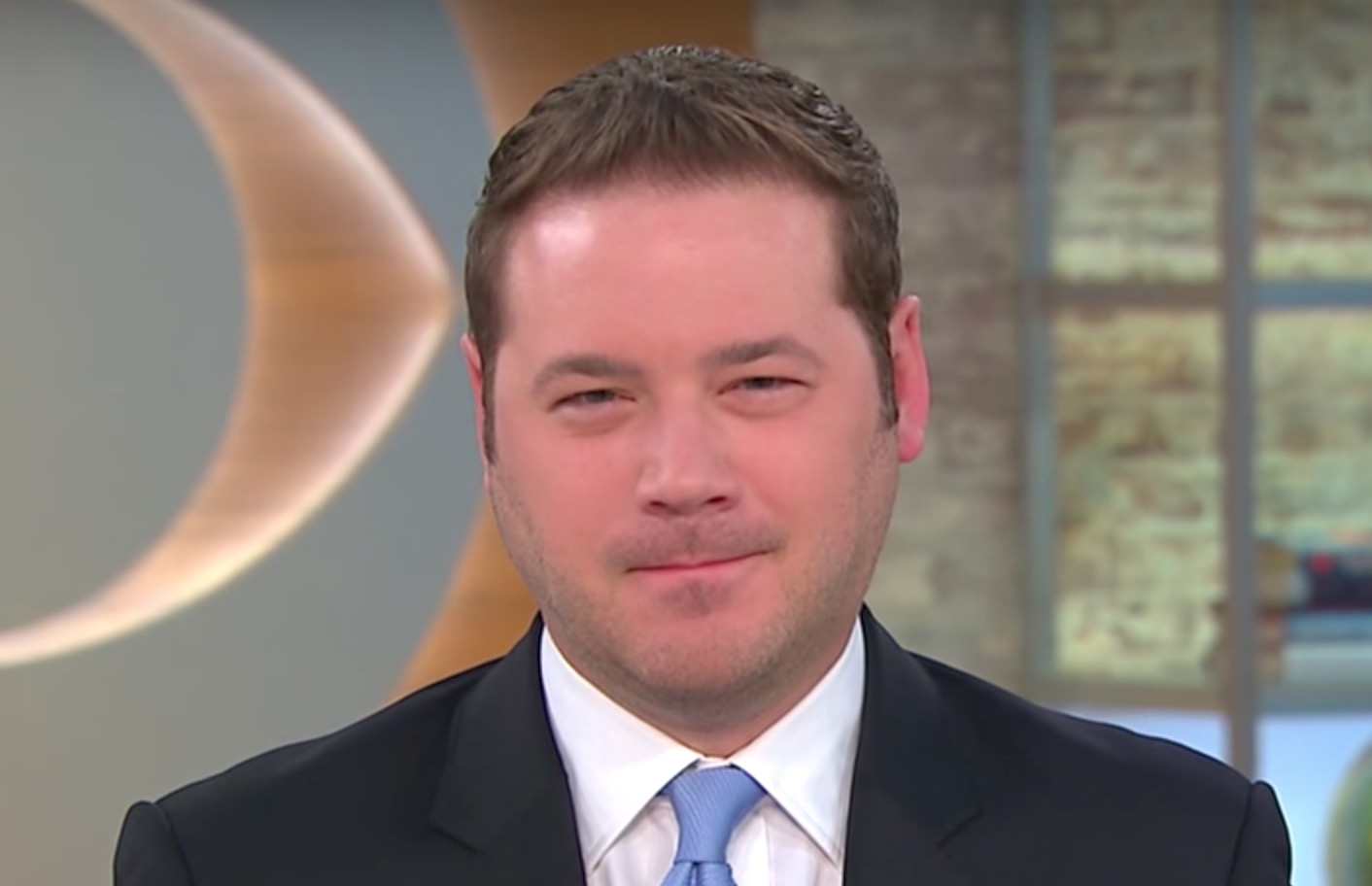 In celebration of this Throwback Thursday, we should all take just a few minutes to commemorate conservative writer Ben Domenech, and that time he was forced to resign from The Washington Post after just three days (!) when his long-running dalliance with plagiarism was unearthed.
It was in 2006, at the tender age of 24, that Domenech landed a coveted gig at WaPo's conservative blog "Red America." By that age, Domenech had laid the foundations of a promising career: the son of a George W. Bush appointee, he had served as an aide in the president's administration and founded the still-running blog RedState.
He was seen as a sharp writer with a conservative voice that would balance the Post's opinion coverage of the Bush White House, and fend off accusations of left-wing bias. But the hiring of Domenech didn't sit well with liberal bloggers, aghast at the hiring of a writer who made a name for himself penning provocative and puerile hit-pieces (he called Coretta Scott King a communist and cartoonist Ted Rall a "steaming bag of pus," for starters).
Bloggers protested his hiring and pored through his past writings, in search of something salacious — and they found it. In a number of pieces written for publications including The National Review and RedState, Domenech had plagiarized everything from articles in Salon to chapters from a book by P.J. O'Rourke.
This wasn't your grandfather's flaccid plagiarism either — Domenech copied and pasted entire passages from these pieces. After he was called out by a number of left-wing blogs — Daily Kos provided the most comprehensive report of his intellectual thievery — Domenech parted ways with the Post just three days after his hiring.
Domenech issued an apology for the plagiarism in a post on RedState, but not before claiming that O'Rourke had granted him permission to use his words — which also seems to have been a lie.
O'Rourke, in a response given to the New York Times, said he had never heard of Domenech, nor had he consented to allowing the young writer to use his work.
But Domenech managed to bounce back, and now stacks his schedule with appearances on Fox News and Real Time with Bill Maher, columns in a litany of revered publications, and publishing his new website The Federalist.
Believe it or not, his climb back up the mountain of respectability wasn't without further stumbles. In 2013, Domenech swan-dived back into hot water after it was revealed he took $36,000 from a lobbyist to write propaganda for the government of Malaysia. Those pieces, written for a number of publications, including the Washington Times and Huffington Post, were subsequently removed and added to the remarkably expansive graveyard of Domenech retractions.
Domenech again shook the controversy off, launching The Federalist, a conservative blog that now finds itself in the we're-too-dignified-for-Trump-but-Democrats-are-totally-worse wilderness. The website boasts Mollie Hemingway and Sean Davis on its payroll, two writers whose anti-anti-Trump zeal has left them infected with an astonishing compulsion to pursue the most contrarian take they can find, no matter how asinine.
Just consider these gems from writers at The Federalist:
With takes like these, Domenech might want to go back to plagiarizing P.J. O'Rourke.
[image via screengrab]
—
Follow Aidan McLaughlin (@aidnmclaughlin) on Twitter
This is an opinion piece. The views expressed in this article are those of just the author.
Aidan McLaughlin - Editor in Chief