Theater Apologizes for Refusing to Host Jewish Group's Holocaust Performance over 'Zionist' Concerns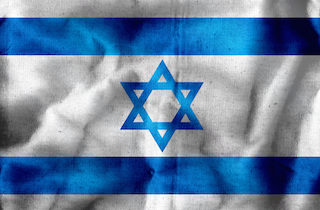 The Red Rattler Theater in Marrickville, Australia has apologized to a local Hilel group after it refused to allow the Jewish organization to stage a Holocaust-related performances.
A Hilel representative had approached the Sydney-based theater about staging the performances. The unsigned letter the group received in return read simply, "Our policy does not support ­colonialism/Zionism. Therefore we do not host groups that support the colonisation and occu­pation of Palestine."
After initially declining to return requests for comment, the theater apologized later that day. In a letter signed by the entire board, the theater said the incident "does not reflect the values of the Community Board of the Red Rattler Theatre."
"We welcome organisations from all cultures and walks of life and actively encourage cultural diversity," it continued.
The theater states on its policy page that "was set up as a space where racism, homophobia, transphobia and sexism are not welcome on stage, in the audience, at the door, and at the bar. We ask you to join us in efforts to make this space welcoming, stimulating, and happiness producing to people regardless of their ethnicity, sexuality or gender."
The policy goes on to explicitly forbid derogatory performances such as "blackface." "Taking a self reflexive approach to our own practices is part of anti-racist strategy," the website reads. "One way of testing our performances can be to ask ourselves – if the room is all persons of that ethnicity, am I confident that my show is not racist?"
The head of the Hilel chapter had stressed in a followup communication that the group was non-political.
"The organisation in question is an apolitical body which provides educational, cultural and social activities for Jewish students and young adults, and it was therefore extremely taken aback to receive a response from your team," wrote New South Wales Jewish Board of Deputies CEO Vic Alhadeff. "To categorically reject an approach by a Jewish organisation to hire your premises because of a political position that your team holds in relation to an overseas conflict is at best ill-informed and at worst racist and discriminatory."
It's unclear whether the theater will now stage the group's performances.
[h/t The Australian]
[Image via Shutterstock]
——
>> Follow Evan McMurry (@evanmcmurry) on Twitter
Have a tip we should know? tips@mediaite.com