This Hilarious Photo of These Spider-Man and Uncle Sam Balloons is 'Floating' Around The Internet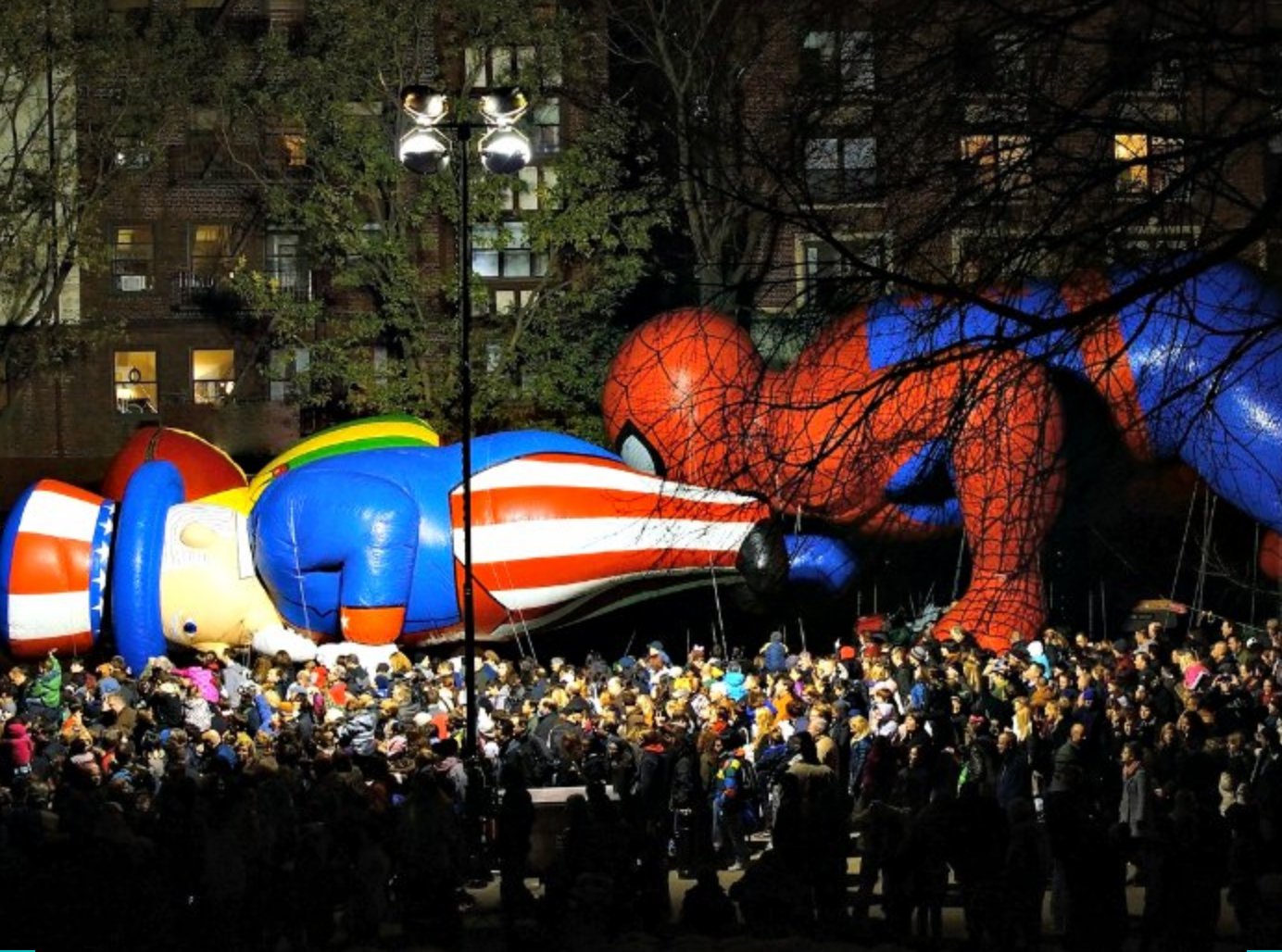 There's a lot to be thankful for this Thanksgiving.
The Macy's Thanksgiving Day Parade has been an iconic American tradition for the past 93 years and in the modern age of technology, the rarest of moments can be captured for ever.
Speaking of which, this image was "floating" around the internet today.
With great power bottoms comes great responsibility. pic.twitter.com/RVKrLn4pnp

— Ben Siemon (@BenjaminJS) November 23, 2017
'Tis the SZN pic.twitter.com/CyyjFxqTKu

— Barstool Heartland (@barstoolhrtland) November 23, 2017
Spider-Man gives America something to be thankful for. Happy Thanksgiving #MacysThanksgivingParade pic.twitter.com/73nQEdM8JV

— Gilbert Gottfried (@RealGilbert) November 23, 2017
What's clear about this photo is that it involves two balloons, Spider-Man and Uncle Sam, and the position they're in isn't exactly PG-13. What's not  exactly clear is when this photo was taken. Due to the seemingly dark sky, it could have been taken the night before the parade or very early Thanksgiving morning. For all we know, it could have been taken a year ago or longer.
Well, after a simple Google search, it turns out this photo was actually taken back in 2012 by Marcus Baram. So it's interesting that such an image is "floating" around again.
[image via screengrab]
Have a tip we should know? tips@mediaite.com