Trump Administration 'Strongly Condemns' Arrests of Peaceful Protesters in Russia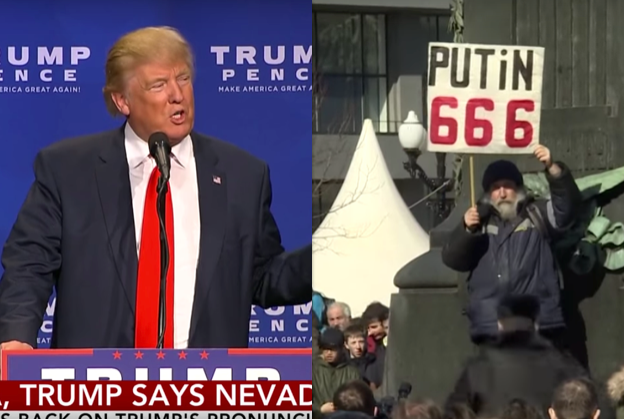 The Trump administration has officially condemned the mass arrests of peaceful protesters in Russia. Since Sunday, hundreds have been detained as anti-Putin demonstrations engulfed the country.
In a statement to Buzzfeed, Acting State Department Spokesman Mark Toner gave the official stance of the United States.
The United States strongly condemns the detention of hundreds of peaceful protesters throughout Russia on Sunday. Detaining peaceful protesters, human rights observers, and journalists is an affront to core democratic values. We were troubled to hear of the arrest of opposition figure Alexei Navalny upon arrival at the demonstration, as well as the police raids on the anti-corruption organization he heads. The United States will monitor this situation, and we call on the government of Russia to immediately release all peaceful protesters. The Russian people, like people everywhere, deserve a government that supports an open marketplace of ideas, transparent and accountable governance, equal treatment under the law, and the ability to exercise their rights without fear of retribution.
The statement came after an unusual silence from the administration and was only included as an update to a larger BuzzFeed piece on their seeming inaction.
Trump and his administration have been dogged by accusations of their closeness to Russia and Vladimir Putin since he took office. Last week, FBI chief James Comey confirmed that the Trump campaign was being investigated over those connections. Just today, news broke that Trump's son-in-law and key advisor, Jared Kushner, had been summoned by the Senate Intelligence Committee to answer questions.
[image via screengrab]
Have a tip we should know? tips@mediaite.com