Sen. Chuck Grassley Requests Documents from Firm That Commissioned Trump/Russia Dossier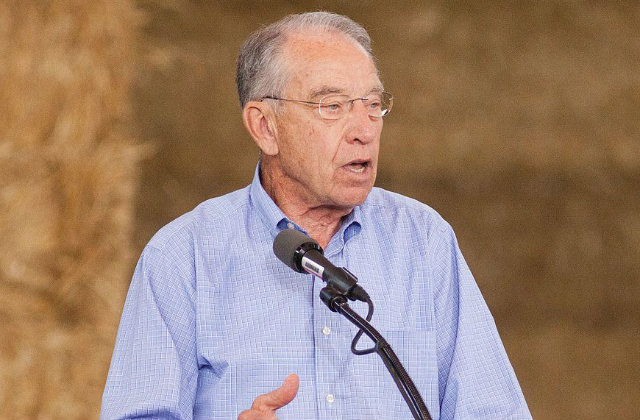 On Monday, Senator Chuck Grassley (R-Iowa), the Senate Judiciary Committee Chairman, released a letter he had sent on Friday to Fusion GPS, an opposition research firm. If the name Fusion GPS sounds familiar, that's because it's the firm that contracted former British intelligence officer Christopher Steele to compile the dossier on President Donald Trump's alleged ties to Russia. "When political opposition research becomes the basis for law enforcement or intelligence efforts, it raises substantial questions about the independence of law enforcement and intelligence from politics," wrote Grassley.
The letter requests the following from Fusion GPS:
The history of the creation of the dossier, including but not limited to the identities of Fusion's clients who contracted the opposition research as well as  the contractual terms between the parties.
The date that Steele was hired on for the project.
How exactly the FBI  got looped in and if Fusion was aware of the FBI's offer to pay Steele to continue his investigation.
Copies of "all memoranda or other types of reports" that Steele or his company, Orbis Business Intelligence, sent Fusion during their engagement.
Records of any meetings that Fusion representatives had with the FBI and/or the Department of Justice.
Grassley is asking Fusion to answer his questions and produce the documents requested by April 7th.
[image via Max Goldberg under Creative Commons license]
Have a tip we should know? [email protected]
---