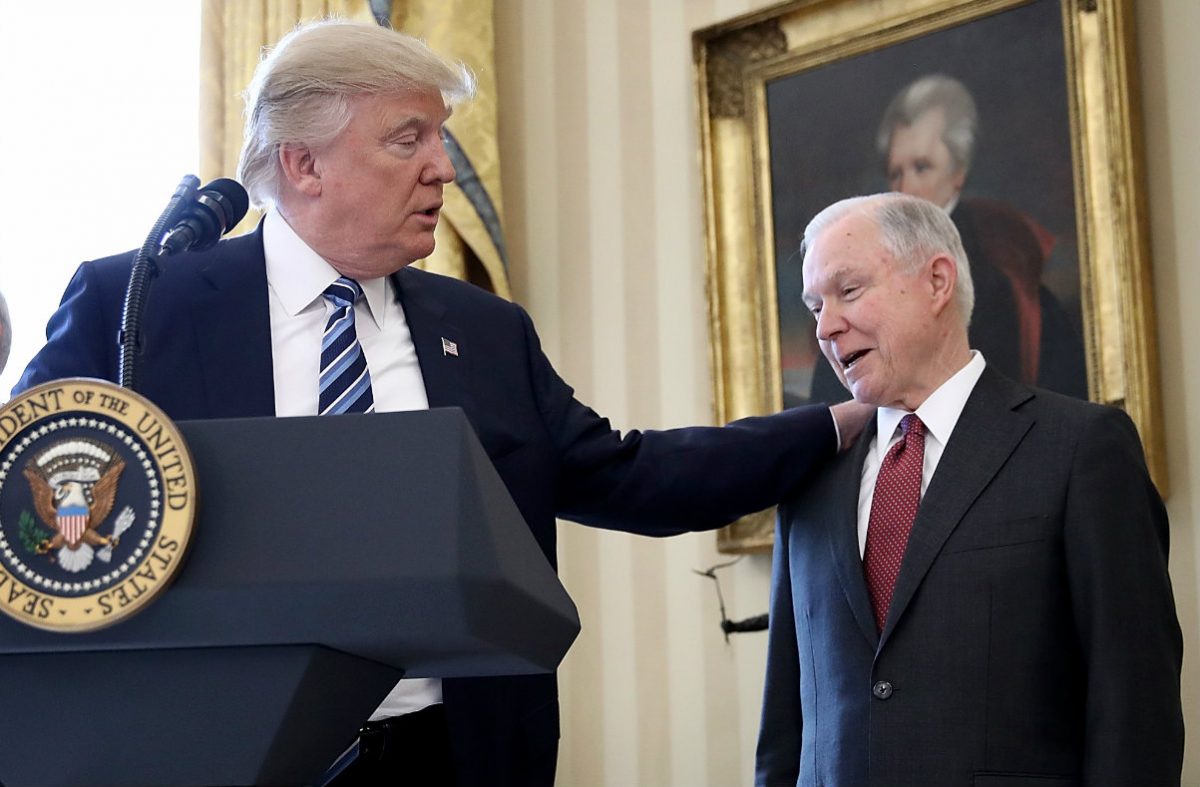 President Donald Trump told reporters aboard Air Force One on Friday that he wants Attorney General Jeff Sessions to investigate who wrote the anonymous op-ed published in The New York Times Wednesday.
The only public information about the author is that he or she is a "senior official" in the White House.
"We're going to take a look at what he had, what he gave, what he's talking about also where he is right now," Trump cryptically explained to reporters. (Via CNN's Shimon Prokupecz)
"I don't want him in those meetings," Trump added in regards to if the author has high-level security clearance.
Trump also said he was considering taking legal action against the Times for an endangerment of "national security," calling publishing the op-ed a "disgrace." He also said that The New York Times' stock dipped slightly after Trump spoke out against the article's publication.
Trump said as much Wednesday as well, tweeting that the Times ought to "turn him/her over to government at once!"
Does the so-called "Senior Administration Official" really exist, or is it just the Failing New York Times with another phony source? If the GUTLESS anonymous person does indeed exist, the Times must, for National Security purposes, turn him/her over to government at once!

— Donald J. Trump (@realDonaldTrump) September 5, 2018
[image via Getty]
Have a tip we should know? [email protected]
---