Trump: Democrats Bringing Back My Accusers Because There's No Proof of Collusion, 'FAKE NEWS!'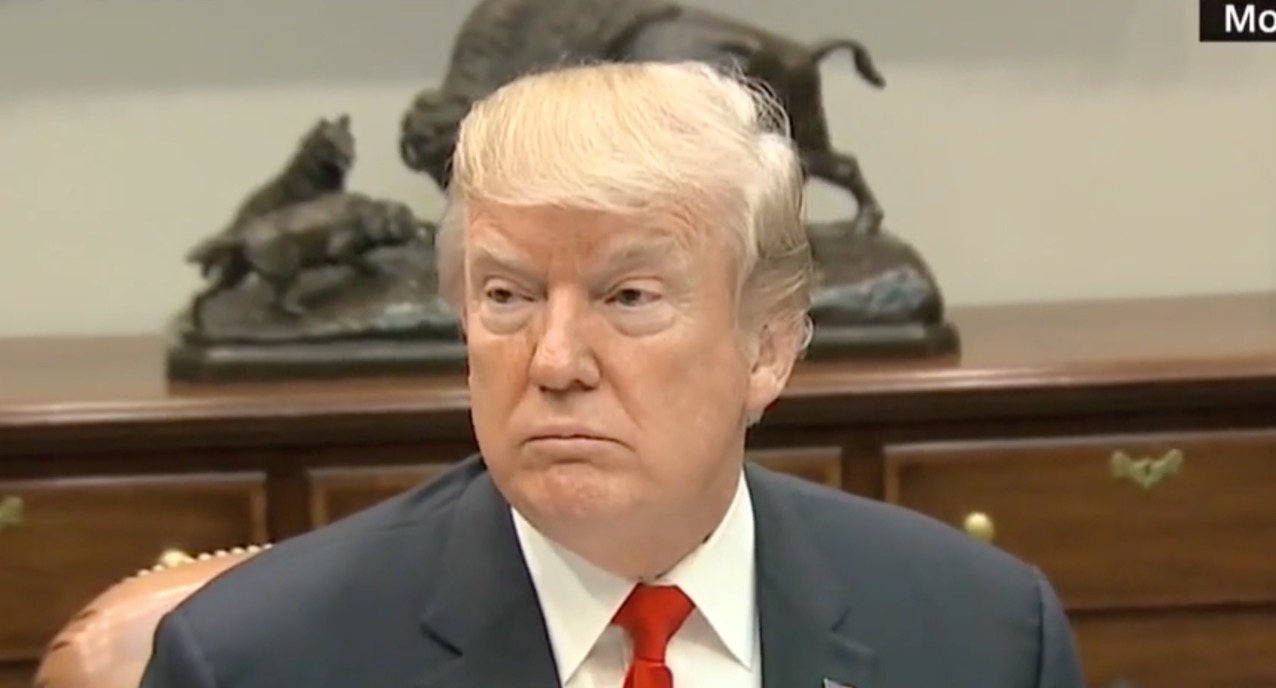 President Trump is back on Twitter and calling "FAKE NEWS!" on the women who have accused him of sexual misconduct over the years.
During the 2016 election, over a dozen women came forward and accused the future-president of abusive, inappropriate sexual behavior towards them throughout the years. With all of the recent sexual harassment scandals around the country recently, several of Trump's accusers spoke out again yesterday and offered fresh recollections about what they allegedly experienced at the mogul's hands.
Evidently, Trump thinks the resurgence of his accusers is all a Democratic plot to undo his presidency where the investigations into Russian collusion have not:
Despite thousands of hours wasted and many millions of dollars spent, the Democrats have been unable to show any collusion with Russia – so now they are moving on to the false accusations and fabricated stories of women who I don't know and/or have never met. FAKE NEWS!

— Donald J. Trump (@realDonaldTrump) December 12, 2017
While Trump claims to have never met his accusers, some of them used to work with him in various official capacities, and it was during those periods when they were supposedly harassed.
Even though UN Ambassador Nikki Haley recently said that Trump's accusers ought to be heard out, recent reports indicate that the president is in no mood to re-litigate his alleged transgressions. Press Secretary Sarah Huckabee Sanders refuted Trump's alleged wrongdoing yesterday by saying there were "eyewitnesses" who would refute the accusers, and America voted him into the White House despite the accusations against him.
UPDATE – 8:28 p.m. EST: Now Trump is going after Sen. Kirsten Gillibrand for calling for his resignation.
Lightweight Senator Kirsten Gillibrand, a total flunky for Chuck Schumer and someone who would come to my office "begging" for campaign contributions not so long ago (and would do anything for them), is now in the ring fighting against Trump. Very disloyal to Bill & Crooked-USED!

— Donald J. Trump (@realDonaldTrump) December 12, 2017
[Image via screengrab]
— —
>> Follow Ken Meyer (@KenMeyer91) on Twitter
Have a tip we should know? tips@mediaite.com