Trump Jumps Back On Twitter to Complain About 'Fake News' and 'Discredited Dossier'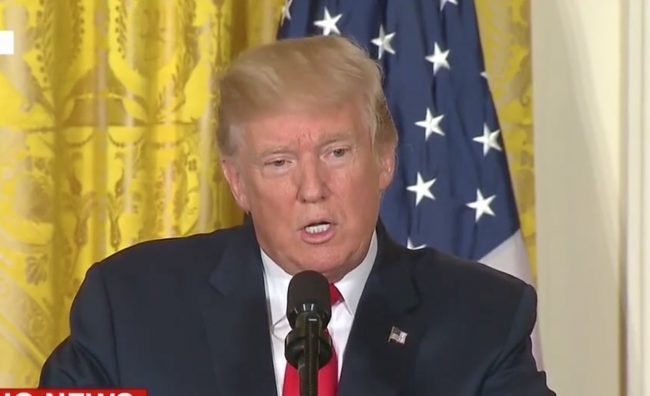 After shooting off a series of tweets this morning, Trump headed on over to Trump National Golf Club in Virginia. It was his the 74th day he's spent at a golf club since entering the White House.
Per pool, Trump has arrived at Trump Nat'l Golf Club in VA.

This is his 74th day at a golf club, 94th day at a Trump property as president.

— Kyle Griffin (@kylegriffin1) October 21, 2017
It looks like he's all done with golfing for the day so it's back to tweeting. First, he demanded that the FBI and Department of Justice reveal who paid for the infamous Steele Dossier, highlighting news that Fusion GPS officials had taken the Fisth Amendement during a House Intelligence Committee interview.
Officials behind the now discredited "Dossier" plead the Fifth. Justice Department and/or FBI should immediately release who paid for it.

— Donald J. Trump (@realDonaldTrump) October 21, 2017
He then tossed off a tweet about Facebook political ads that were purchased by Russians, calling the amount spent on them "tiny" while taking another shot at the mainstream media.
Keep hearing about "tiny" amount of money spent on Facebook ads. What about the billions of dollars of Fake News on CNN, ABC, NBC & CBS?

— Donald J. Trump (@realDonaldTrump) October 21, 2017
Trump tossing out tweets related to the Russia probe comes on the heels of a report that he has pledged to spend some of his own money to help pay the legal bills of some of his associates and staffers as it relates to the investigation.
[image via screengrab]
—
Follow Justin Baragona on Twitter: @justinbaragona
Have a tip we should know? tips@mediaite.com