Trump Reportedly Considering CNN Contributor Stephen Moore For Federal Reserve Board Seat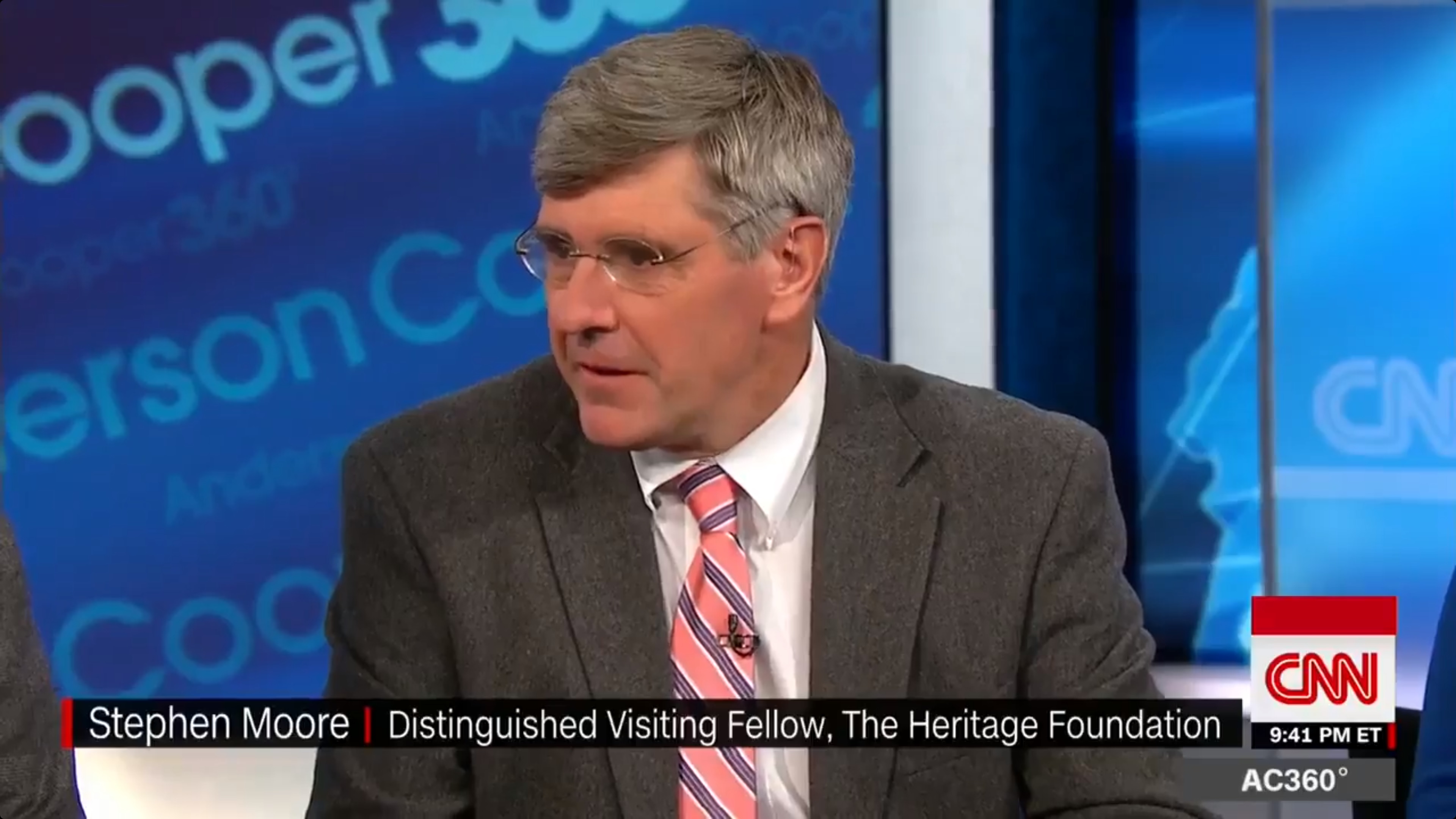 Ex-CNBC contributor Larry Kudlow was tapped by President Donald Trump to be director of the National Economic Council. Former Fox News contributor John Bolton was chosen to be National Security Advisor. Is a prominent TV economist about to be Trump's latest choice to make the jump from cable news to the Federal government?
According to Bloomberg, CNN contributor Stephen Moore is a possibility to fill a seat on the Federal Reserve Board.
Moore is a frequent presence on such shows as Out Front with Erin Burnett and At This Hour with Kate Bolduan. Critics such as Nobel Laureate economist and New York Times columnist Paul Krugman claim Moore has a penchant for habitually making false claims.
Have a tip we should know? [email protected]
Joe DePaolo - Senior Editor