Trump Reportedly Facing Serious Internal Resistance Over the Idea of a Summit With Putin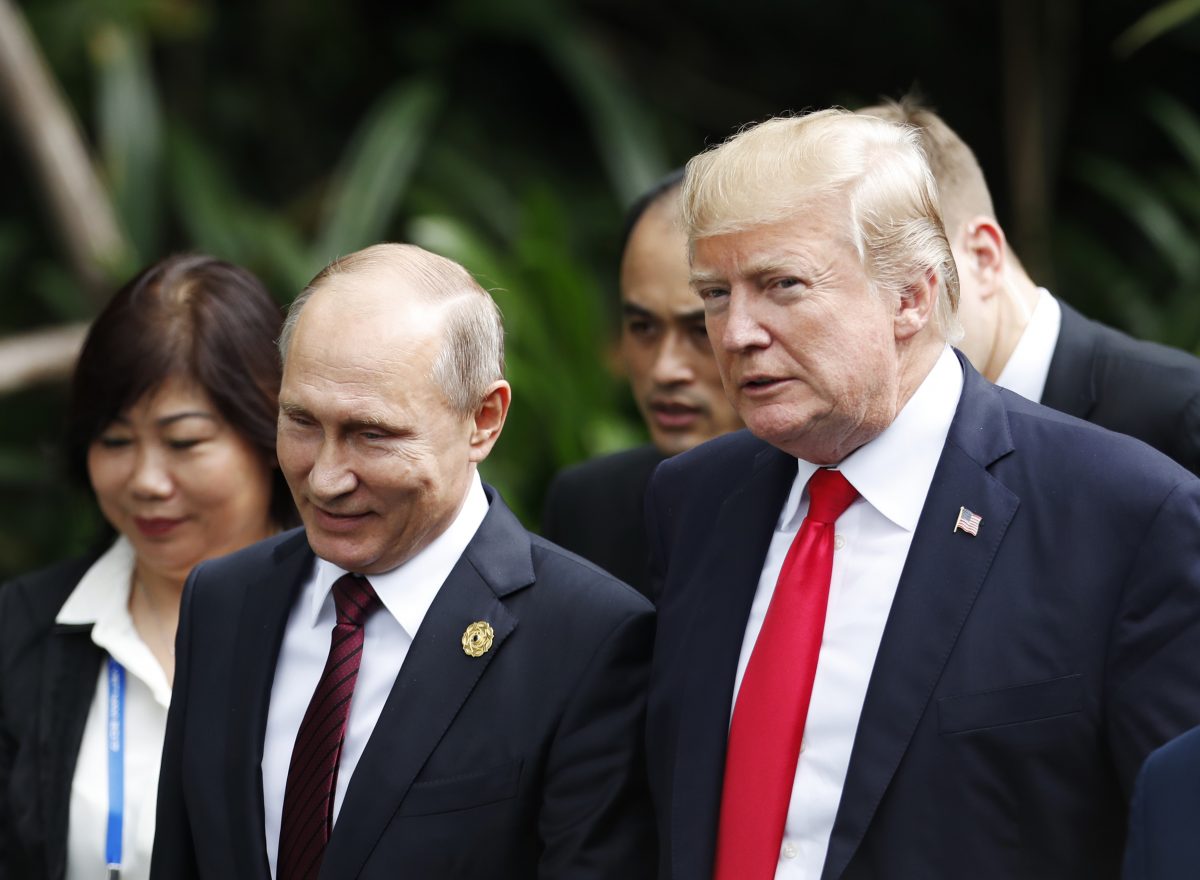 For months, President Donald Trump has been pushing for a meeting with Russian President Vladimir Putin.
Yet according to one U.S. official who spoke to The Washington Post, his top aides were not too keen no the plan and hoped that Trump might simply move on to another idea.
In November, Trump met with Putin in Vietnam on the sidelines of an economic summit. Since that meeting, Trump has apparently been calling for a bilateral meeting with the Russian leader and even called for Putin to come to the White House.
"After that meeting [in Vietnam], the president said he wanted to invite Putin to the White House," one U.S. official said.
The response was less than enthusiastic.
"We ignored it," the official told WaPo.
The top aides in the National Security Council also tried to adopt a wait-and-see attitude on a potential Trump-Putin meet-up.
"They decided: Let's wait and see if he raises it again," the official told WaPo.
It appears, however, that the plan to wait out Trump did not work.
Angela Stent, a Russia expert who worked in the George W. Bush administration acknowledged that Trump's "advisers have been skeptical from the beginning."
Yet, according to Stent, in the wake of the North Korean meeting in Singapore, Trump is more eager than ever.
"From Trump's point of view, he's had one successful meeting with Kim Jong Un, and now he wants to do the same with Putin," Stent said.
Trump is possibly meeting with Putin at the NATO Summit in Europe over the summer.
[image via Getty Images]
Have a tip we should know? tips@mediaite.com