Twitter Activists Misidentify Cop from Pepper Spray Video, Harass Innocent Man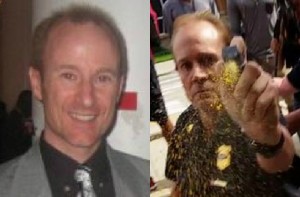 #BlackLivesMatter activists angry about the video of Cleveland cops pepper-spraying a crowd took to Twitter to attack and spread the name of the officer in question.
The only problem? They had the wrong man.
Someone, somewhere apparently took to LinkedIn to look through pictures of Greater Cleveland Regional Transit Authority employees to find an officer who kinda, maybe looked like the officer in the video. They apparently chose RTA Lieutenant Sean O'Neil. The accusation really took off when it came to light that O'Neil had previously sued the department for passing him over for a promotion in favor of a less-qualified African-American.
Below are few of the remaining tweets (many liberals like Daily Kos' Shuan King deleted their tweets after other activists called them out):
Eventually, O'Neil took to LinkedIn to announce that he was not the officer in the video and that he wasn't even working during the day in question. "You can imagine my surprise when I started receiving calls for work about being targeted by Anonymous and that my name was being thrown all around the Twitterverse and other social media sites," he said, adding that he had to disable his other social media accounts.
Other activists took to Twitter to beg others to stop spreading O'Neil's name, with some claiming that his family had received death threats.
[Image via screengrab]
——
>>Follow Alex Griswold (@HashtagGriswold) on Twitter
Have a tip we should know? tips@mediaite.com