Twitter Rails on Trump: 'Attacked Kaepernick With More Conviction Than he has NAZIS'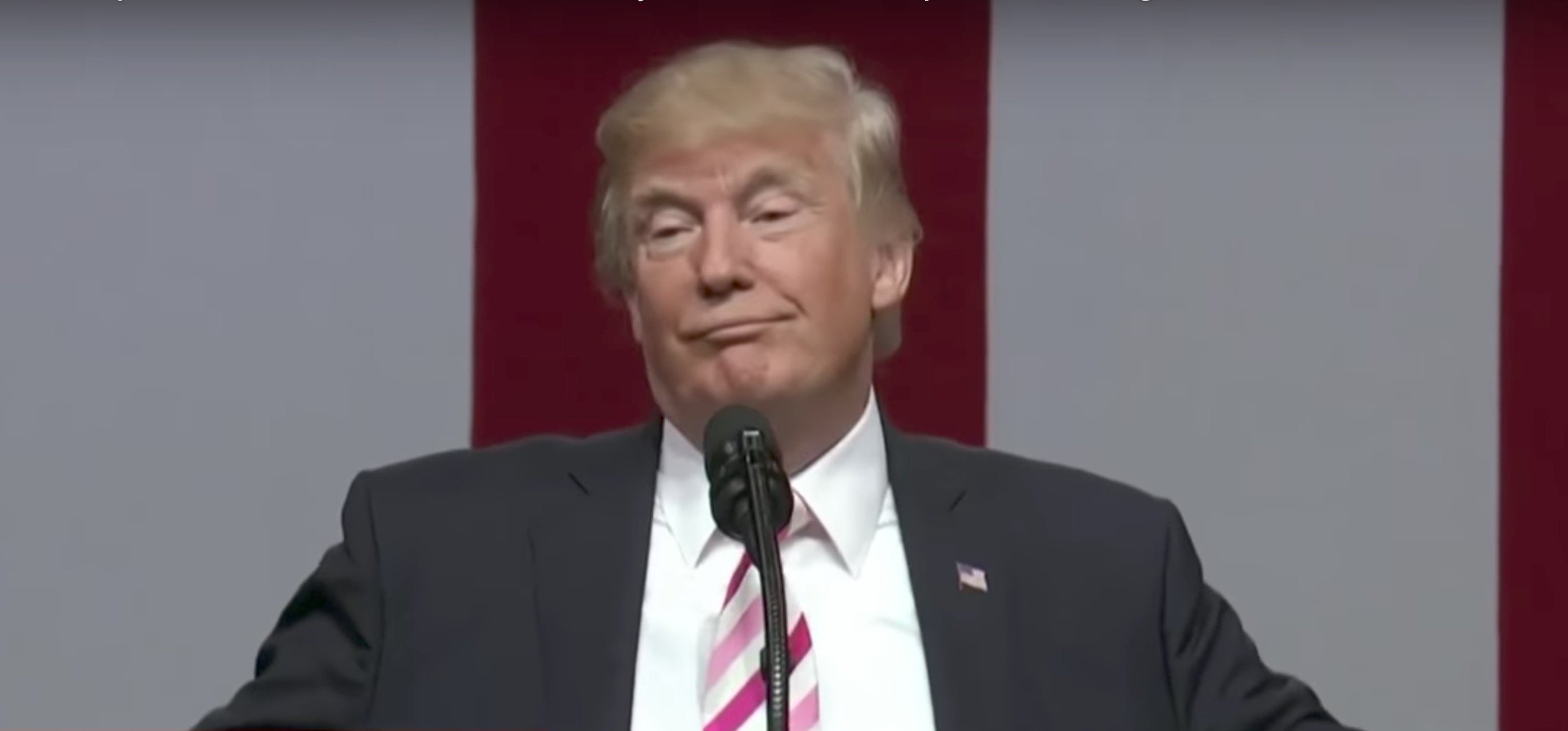 Donald Trump's love for Twitter may be equivalent to Twitter's love for roasting him — and the president's comments attacking former NFL player Colin Kaepernick were a testament to this tried and true relationship.
On Friday, Trump — while at a campaign rally in Alabama — viciously responded to the handful of NFL players who have protested the pre-game national anthem by kneeling or sitting. "Wouldn't you love to see one of the NFL owners, when somebody disrespects our flag, to say 'Get that son of a bitch off the field… that guy who disrespects our flag, he's fired,'" said Trump — to a ruckus crowd cheering, applauding, and yelling.
After Trump made his "son of a bitch" comments, social media erupted with fierce responses to the president. One common retort against Trump compared his comments on the Charlottesville-murder to his attacks on national anthem protests — making the point that Trump has used much harsher language to describe the non-violent protesters than the violent white supremacists.
Below are just a few of the countless tweets condemning, mocking, and attacking the president for his explicit criticism of Kaepernick and other players:
Prediction: Not one NFL owner, not Roger Goodell will say one word about what he said about Kaep or other NFL players. Not. A. One. https://t.co/tBv3Q5FZHp

— Jemele Hill (@jemelehill) September 23, 2017
Donald Trump referred to Colin Kaepernick as a 'son of a bitch' at his Alabama rally? He didn't even call the #Charlottesville murderer that

— Cyrus McQueen (@CyrusMMcQueen) September 23, 2017
Trump calls NFL players who kneel during anthem "sons of bitches" but white supremacists in Charlottesville are "some very fine people." ?

— Marek Warszawski (@MarekTheBee) September 23, 2017
Black man uses his position to draw attention to a controversial, important issue.

White president calls him a son of a bitch.

— Scott Weinberg (@scottEweinberg) September 23, 2017
Trump was quicker and more vehement in his hatred of Colin Kaepernick's non-violent protest than he was of Nazis. Take note of that.

— Anthony F. Irwin (@AnthonyIrwinLA) September 23, 2017
Government figure says he hates when people exercise their Constitutional right to free speech: pic.twitter.com/GCIS9CMLSY

— jordan ?? (@JordanUhl) September 23, 2017
You asked for it. You got it. But don't talk about the meaning of the Constitution. It has none. https://t.co/JrNz9nROi2

— Full Dissident (@hbryant42) September 23, 2017
.@realDonaldTrump has attacked Colin Kaepernick with more conviction than he has NAZIS. ?

— Michael Skolnik (@MichaelSkolnik) September 23, 2017
[featured image via screengrab]
Follow Caleb Ecarma on Twitter.
Have a tip we should know? [email protected]