Undercovered: Report Probes Opiate-Related Deaths at VA Hospital Called 'Candy Land'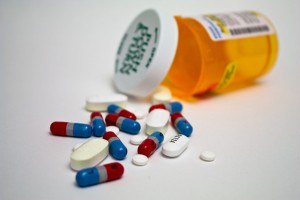 Welcome to Undercovered: our new daily feature bringing attention to excellent reporting and stories we feel deserve a larger audience.
—
The death of Prince — recently confirmed to be from opioids — has re-cast a national spotlight on the growing epidemic of the abuse and overprescription of legal, highly addictive painkiller medications.
Meanwhile the administration of the Department of Veterans Affairs has come under enhanced scrutiny for mis-managing its resources as thousands of war veterans die from preventable causes.
At the intersection of these two items of intense national concern, a damning U.S. Senate report released Tuesday exposes how several deaths at a moderately-sized VA facility in Wisconsin, which came to be known as "Candy Land" because of the rampant ease of acquiring these meds, were the result of the hospital's overprescription of painkillers. But the report also blames systemic failures across the Department of Veterans Affairs, and also the negligence of federal agencies that missed several opportunities to intervene.
The report begins:
The tragedies of the Veterans Affairs Medical Center in Tomah, Wisconsin (Tomah VAMC)—the veteran deaths, abuse of authority, and whistleblower retaliation—were preventable. The Department of Veterans Affairs (VA), the federal entity entrusted with protecting and supporting the finest among us, failed the veterans in and around Tomah, Wisconsin. That is the fundament truth to these tragedies.
The investigation began following a Jan. 2015 article published by the Center for Investigative Reporting, entitled "Opiates handed out like candy to 'doped-up' veterans at Wisconsin VA."
According to the Senate report, the article "told the story of Jason Simcakoski, a 35-year-old Marine Corps veteran who passed away at the Tomah VAMC in August 2014 from a lethal cocktail of medication. It recounted allegations against the facility's chief of staff, Dr. David Houlihan—who veterans dubbed the "Candy Man"—relating to over-prescription, retaliation, and drug diversion."
You can read the complete U.S. Senate report here and the original article from the Center for Investigative Reporting that spurred the investigation here.
—
Undercovered is a new daily feature from Mediaite, bringing attention to stories that warrant more attention. If you have an idea or a tip, please email us at Undercovered@mediaite.com
[image: ep_jhu via Flickr]
Have a tip we should know? tips@mediaite.com