Virginia College Disciplines Students Involved In Racially Charged Riot Following Obama's Reelection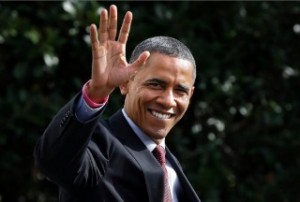 Three students at the Hampden-Sydney College in Virginia were disciplined for their role in a racially-charged riot and violating the school code of conduct, while another student was expelled. After news broke that President Obama was reelected, these four boys were part of a group that, according to the Associated Press, gathered outside the Minority Student Union, shouted racial slurs, and even threatened physical violence.
RELATED: Richard Wolffe Says Susan Rice Part Of 'Witch Hunt For Every Person Of Color' Who Has Served Under Obama
No one was injured as a result of the protests. Chris Howard, the college's first African-American president, condemned the students involved in the "harmless, senseless episode," and told parents in an e-mail that "there is no place for bigotry or racism on this campus." Four of the students involved were brought up on charges and disciplined by the administration.
The four were found guilty by a student court of violating the college's student code of conduct, the school said in a statement released to The Associated Press. Hampden-Sydney spokesman Thomas H. Shomo said the students are not being identified, and that college administrators never comment on student court verdicts…

The expelled student was found guilty of disruptive and lewd behavior and harassment. The other three were found guilty of violating the code of student conduct. They included lewd behavior, hazardous acts and fireworks violations. The college did not elaborate on the charges.
A town hall meeting was held the day after the protests took place to discuss what had happened. Hampden-Sydney is an all-boys school with black enrollment close to nine percent.
h/t USA Today
Have a tip we should know? [email protected]
Josh Feldman - Senior Editor