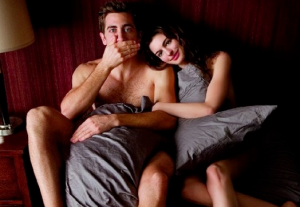 You don't have to tune in right here and right now to see double standards at work — they are, alas, scattered over every element of our culture. Double-standards about sex and gender are a given – hello, Hillary Clinton, Sarah Palin, Katie Couric, Michelle Obama and, now, Lindsey Vonn! — but we see double-standards across the board in terms of how partners in relationships are treated externally, and the roles that are or are not expected of them — and of course whether or not you are wearing clothes at any given point along the process makes a difference, too.
Enter "Love & Other Drugs" — the new movie starring Anne Hathaway & Jake Gyllenhaal that deals with, inter alia, the similarly-carefree sexual proclivities of two singles who meet, couple, and then figure out how things progress from there. One is a man; one is a woman — and, as Jessica Valenti would point out, while he's seen as a stud, while she is seen as…what? That's the jumping-off point for our discussion today, going on to ask a bunch of questions like, How are the rules still different for women? Who has broken those rules, and what happens to them? Where does the "power" from "empowerment" come from? What messages do we get from the media? And how do things change depending on how naked you are? These questions and more will be answered by our all-star panel of Cindy Gallop from IfWeRanTheWorld.com, Sarah Kunst of Guest of a Guest, Brooke Moreland of Fashism, and Leslie Bradshaw of Jess3 — and me, Rachel Sklar, your moderator — starting…NOW.


p.s. This is how apparently women and tech are perceived at Men's Health….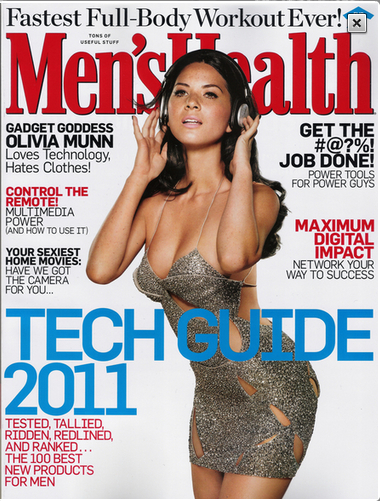 …and this is how ESPN mag sees Lindsey Vonn….
…and this is how Wired features women…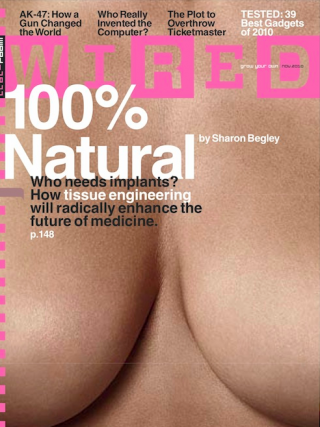 Have a tip we should know? tips@mediaite.com