White House Slammed Over Report on Ending Release of Public Readouts: 'So Much for Transparency'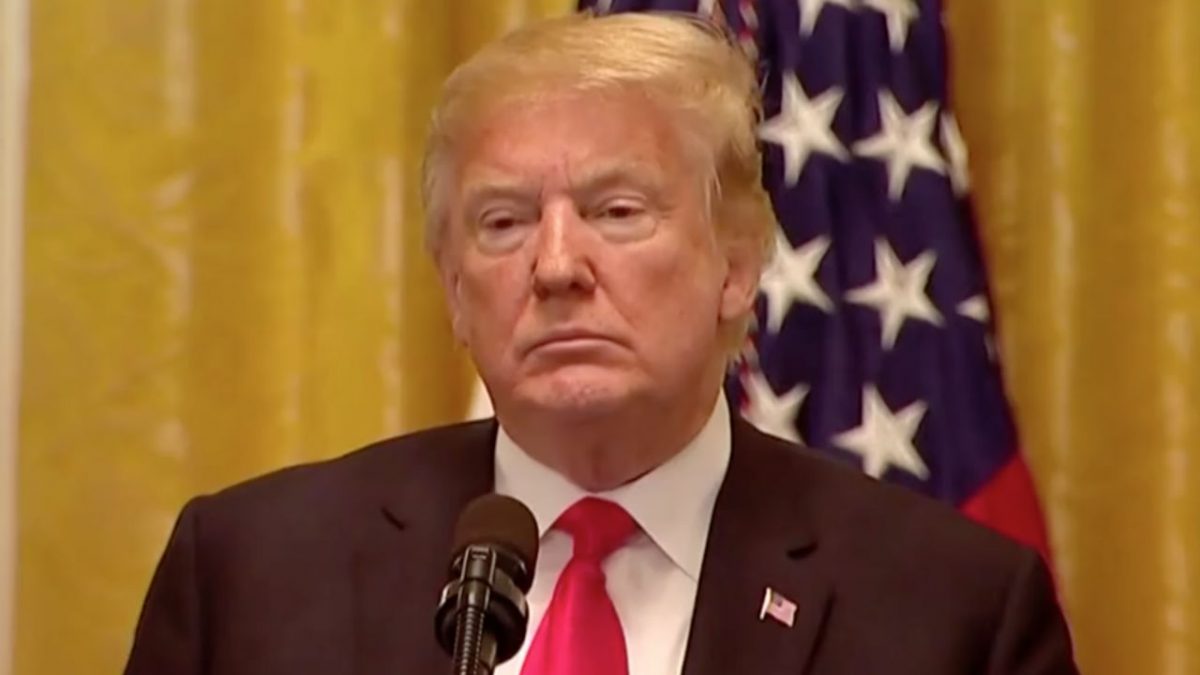 Pundits and journalists slammed the White House after they it was reported that summaries — or readouts — of President Donald Trump's calls with world leaders will no longer be released.
The change, which was first reported by CNN, is not officially permanent and the White House did not respond to the network's request for comment. However, it is a big shift from previous administrations on both sides of the aisle, as descriptions of presidential phone calls with other foreign leaders were released in the past to give reporters an official account of highly important discussions.
The last such readout that was released came in June after Trump talked with the Hungarian prime minister. Calls since that time have been reported on by news outlets in other countries and verified by the administration.
The response on Twitter noted several issues with this White House change, including the fact that it breaks precedent from previous administrations and forces American journalists covering Trump to rely on foreign outlets and governments to provide information on his discussions with world leaders:
The White House not giving a justification to help control the spin of this decision is pretty ironic, all things considered https://t.co/nvSj4Uof44

— Hayes Brown (@HayesBrown) July 24, 2018
In Trump's defense, he doesn't want everyone knowing about the kleptocracy and the various other nefarious activities he's doing during his "presidency." https://t.co/t2n1vspPqb

— Molly Jong-Fast (@MollyJongFast) July 24, 2018
HOW IS HE GETTING AWAY WITH THIS GOP!?!?
"The White House has suspended the practice of publishing public summaries of President Donald Trump's phone calls with world leaders." https://t.co/hbN2LajXCJ

— Amy Siskind (@Amy_Siskind) July 24, 2018
"Man insists world leaders call him all the time; won't let you look at his phone history"

Nobody's calling him, y'all. Trump's hiding the fact no one will talk to him.https://t.co/8Np8b1l2zf

— The Hoarse Whisperer (@HoarseWisperer) July 24, 2018
Well, this too is very wrong.

Where are all those Republicans who believe in open, transparent & accountable government? https://t.co/u94CB964M7

— Joe Walsh (@WalshFreedom) July 25, 2018
Now the only info on these calls that the press and public will have to draw from will be readouts from foreign governments, complete with their spin and biases. So dumb. https://t.co/PIk0ua9kpx

— Lachlan Markay (@lachlan) July 24, 2018
Democracy dies in darkness. And information is light. Strange times. . .

— John MacKinnon (@rjmackinnon) July 24, 2018
Wow, so much for transparency –> Exclusive: White House stops announcing calls with foreign leaders @CNNPolitics https://t.co/DK7srGEh9c

— Glenn Kessler (@GlennKesslerWP) July 25, 2018
Often, when the president talks to another world leader — like President Putin, for example, the two readouts are dramatically different. Given that, why wouldn't the White House want its summary out there? https://t.co/s38UcFOjRp

— David Gura (@davidgura) July 24, 2018
Nothing to see here. https://t.co/EEJpJCEPZM

— Radley Balko (@radleybalko) July 25, 2018
[image via screengrab]
— —
Follow the author on Twitter (@calebecarma).
Have a tip we should know? [email protected]