Trump Reportedly 'Raged' at Staff After Seeing Air Force One TV on CNN Instead of Fox News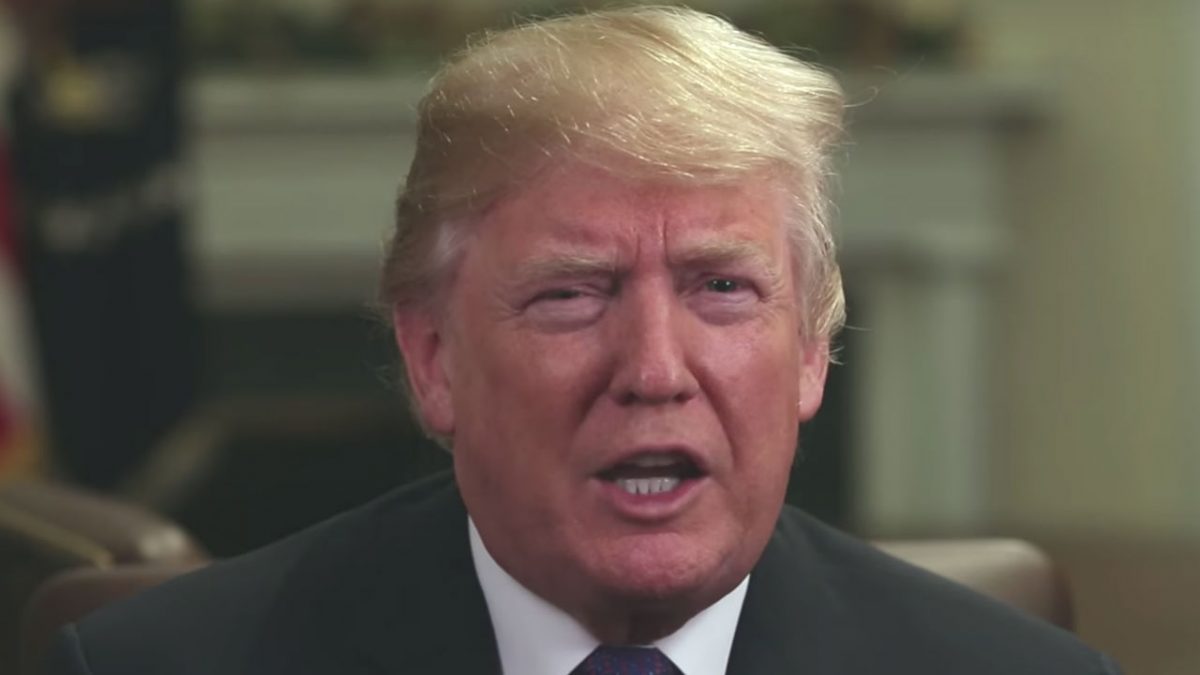 It's a secret to exactly no one that President Donald Trump loves Fox News and regularly watches the network (not to mention his close relationships with various personalities at the network).
But The New York Times has a new report out tonight that Trump wasn't happy when he saw the TV on Air Force one was tuned into CNN:
He raged at his staff for violating a rule that the White House entourage should begin each trip tuned to Fox — his preferred network over what he considers the "fake news" CNN — and caused "a bit of a stir" aboard Air Force One, according to an email obtained by The New York Times.
One notable detail there: the report says it was First Lady Melanie Trump's TV that was tuned to CNN.
Now, you may very well wonder why this information was in an email. Well, as the Times reveals, there was an actual email exchange between the White House Communications Agency and the White House Military Office to get two more TVs to "make sure the president and first lady could both watch TV in their separate hotel rooms when they travel."
Last year Trump rather famously tweeted that he has "very little time" for watching TV:
The W.H. is functioning perfectly, focused on HealthCare, Tax Cuts/Reform & many other things. I have very little time for watching T.V.

— Donald J. Trump (@realDonaldTrump) July 12, 2017
[image via screengrab]
— —
Follow Josh Feldman on Twitter: @feldmaniac
Have a tip we should know? [email protected]
Josh Feldman - Senior Editor