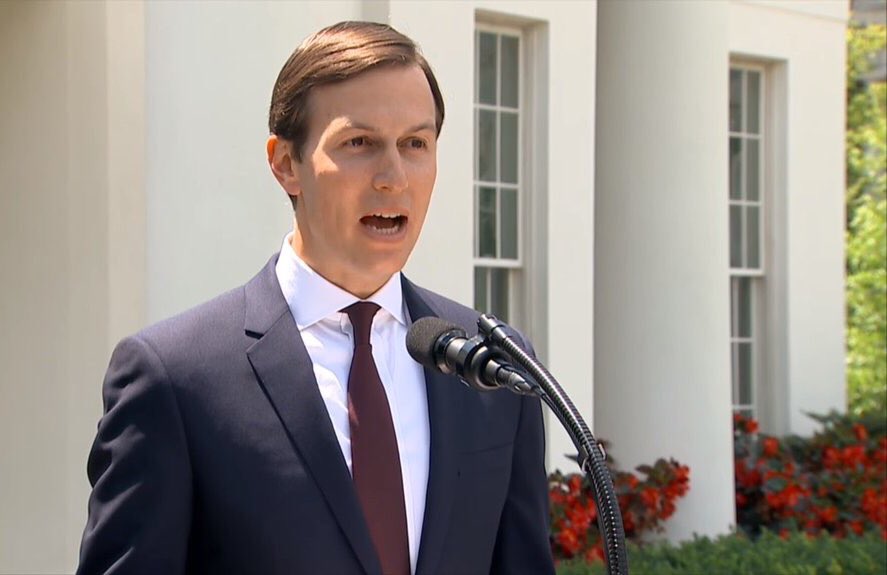 Crain's New York Business, a news outlet run by Crain Communications, published a glowing story this week on the Kushner family's newly signed PR firm and it reads almost like an over-the-top advertising brochure.
The piece ran with the title, "Caught in a corporate scandal? Under Congressional investigation? Call Finsbury!" — which sounds a lot closer to a cringe-worthy local billboard than a legitimate news headline. The body of the article wasn't any better, as Crain's senior reporter Aaron Elstein went on a nearly 1,300 word drivel pimping-out the accomplishments and ignoring the failures of Finsbury — the PR firm that Jared Kushner has selected to defend his name in the face of media scrutiny.
Elstein begins the piece by listing Kushner mounting PR issues: real estate troubles, money problems, legal battles, and political drama. But wait — Elstein argues — the beleaguered White House senior adviser has a savior!
"Major-league problems such as these," writes the reporter, "require top-shelf public relations, which explains why Kushner Cos. recently hired Finsbury."
Elstein went on to describe the "powerful" Finsbury as a firm capable of "putting the best possible spin on bad news" — because good promo material wouldn't be complete without a catchphrase straight out of a Marketing 101 workshop. This led directly into the next section of this piece, which was sub-headlined "Spinning gold," and included a glowing history of the PR firm.
Despite Elstein naming many of their successes in his account of the firm's record, the reporter failed to mention that Finsbury was caught up in a 2012 scandal in which they attempted to cover for a Russian oligarch by secretly editing his Wikipedia page. The firm's staffers removed all history of Alisher Usmanov's legal threats against writers and a criminal conviction from his Wikipedia entry, according to The Telegraph — which spurred the information giant to enact new policies against PR agencies to keep similar unethical edits from happening.
However, Elstein didn't mention this case or any other blemishes in the firm's lengthy history. Instead, he only voiced personal praise and included quotes suggesting they are a real-deal "fixer."
While Crain may not have been paid to do PR for Finsbury, there appears to be little difference between their reporting on the firm and an actual advertisement.
Mediaite reached out to Elstein regarding his Finsbury coverage, but did not receive a response.
[featured image via screengrab]
Follow Caleb Ecarma on Twitter. 
This is an opinion piece. The views expressed in this article are those of just the author.