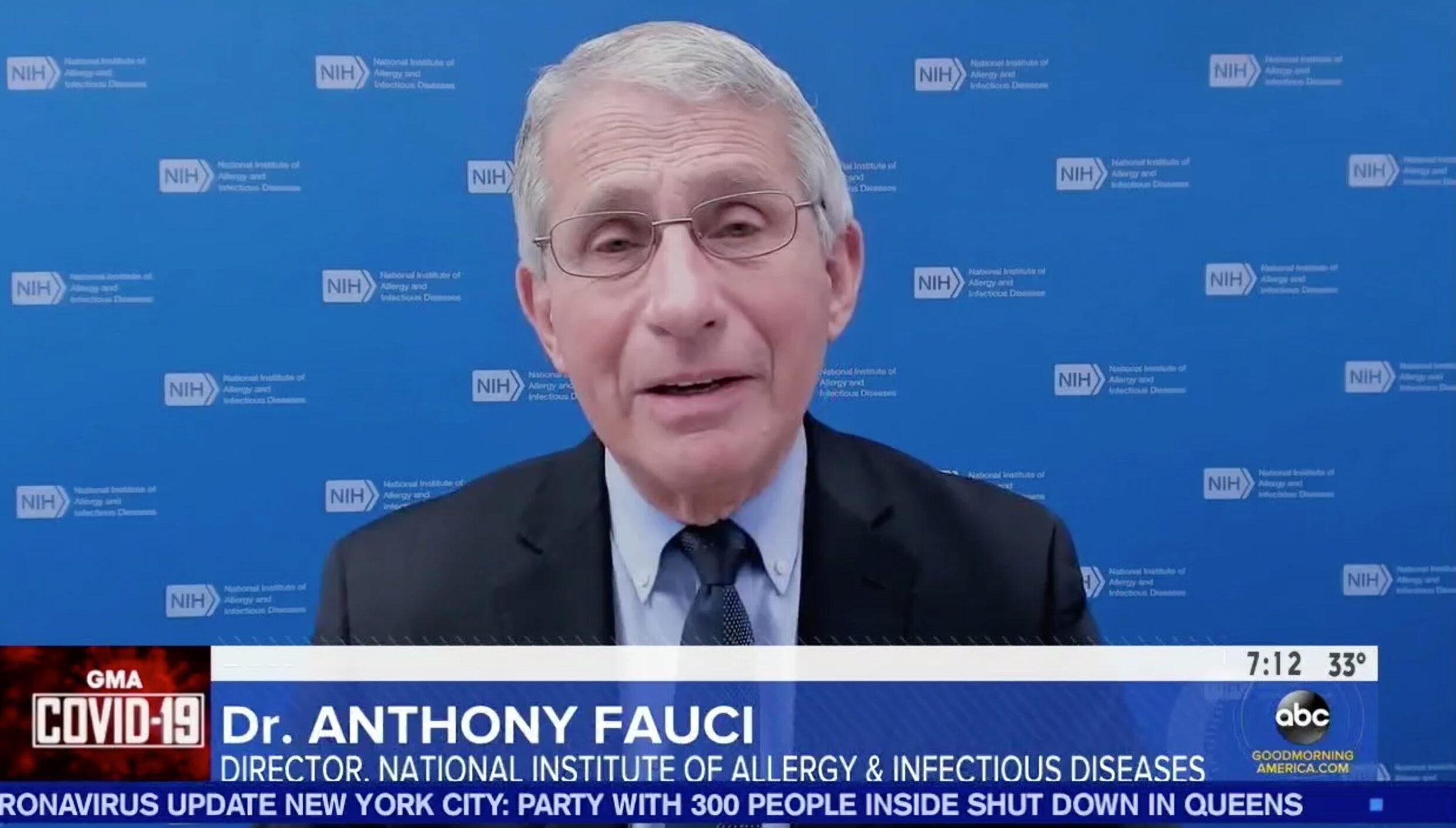 Of all the many frustrating aspects of being an anti-Trump conservative, none has been more maddening than being reflexively labeled as "anti-science" because of what the former president has done to the "conservative" brand. Somehow during the pandemic, being skeptical of edicts from scientific or medical "experts" has been successfully equated in the liberal news media to being inherently "anti-science," when, in reality, such cynicism is not only greatly warranted by the facts of this situation, but has always been, at least until March of 2020, an essential element of the scientific method.
Ironically, at the start of the pandemic, "conservatives" were slow to express skepticism towards the scientific "consensus" because Trump was seen as being mostly on board with the unprecedented restrictive measures which we were being told by the experts were necessary to save millions of lives. Also, there was not nearly enough data at the time to substantively justify a strong contrarian position, and almost no one dares to be seen, especially in these hyper-sensitive times, as being "pro-death."
Consequently, the media narrative here has been embedded in the almost religious belief that the experts are not be questioned and that there is only one side to this story. This led to major social media platforms engaging in overt censorship of even "qualified" people to question whether what we were being forced to do made real scientific sense.
Even the modern history of science and medicine is replete with significant examples of how the experts were very wrong and where the contrarian position turned out to be correct, especially in circumstances where panic and politics played important roles. For context, this is a particularly sore point for me, as my grandfather was noteworthy "rocket scientist" who was once ridiculed by the "experts" for correctly insisting that our fledgling satellite program needed to be powered by solar panels.
There are two basic reasons why blindly following the public policy recommendations of science and medical experts is dangerous and misguided. Being human beings, they can be wrong, and are influenced by personal — often well-intended — conflicts of interest that make them particularly poorly designed for being given nearly unlimited power to impact the lives of people in what was once a country founded in freedom and liberty.
There is no better example of this reality than the now super-famous Dr. Anthony Fauci, who quickly became a media darling of epic proportions, and whose every whim for the last year has been treated as if they arrived on stone tablets presented by Moses returning from a mountain top. Now that we have a year of information from which to evaluate him on Covid (it is interesting to note that as early as 1988, and as late as 2014 many of his current fans on the left saw Fauci as a shameless self-promoter who had performed poorly during the AIDS epidemic), here is a list of a dozen different topics on which Fauci has either admitted he was wrong by dramatically changing his position, or where the facts make it clear that his assessments were flawed.
Being wrong obviously does not disqualify someone from being an "expert," or invalidate their opinion for all-time, though being incorrect this often with the stakes this high should, at the very least, cause the news media to provide a lot more scrutiny to such sources. But the Dick Morris-like record for bad predictions from Fauci and other "medical experts" like him during the pandemic is not even the most under-considered problem with giving these unelected officials so much power.
It is not only inherent within humans to often be wrong, but also to do what we perceive to be in our own self-interest. That selfishness dramatically impacts the prism through which we see reality, and what positions we are willing to take publicly.
Can anyone possibly doubt that the careers of the pandemic "expert class" have improved in the last year, and will diminish if this nightmare ever ends? Or that none of them wants to provide a contrarian opinion that puts them outside of the thundering "group think" herd, and may raise questions about whether enormous damage was created by the "experts" being wrong?
These factors are exacerbated when those being relied upon to create "emergency" orders without even legislative oversight happen to be medical doctors, who are trained to reduce all risk to life, and who famously develop a god complex. Giving unelected doctors ultimate power to determine a formerly free society's risk assessment is as nonsensical as if media companies had to pass every single editorial decision through a lawyer who has no incentive to ever approve anything which might even theoretically result in a lawsuit (a dangerous reality to which we are inching closer nearly every day).
No rational person is saying that experts are not very valuable, or that their guidance should not be considered when it comes to how to handle a situation as serious as this pandemic. The point here is that after a year of the media treating them as infallible religious figures, it is far past the time when responding to experts with actual journalism is more than warranted, and long over-due.
This is an opinion piece. The views expressed in this article are those of just the author.