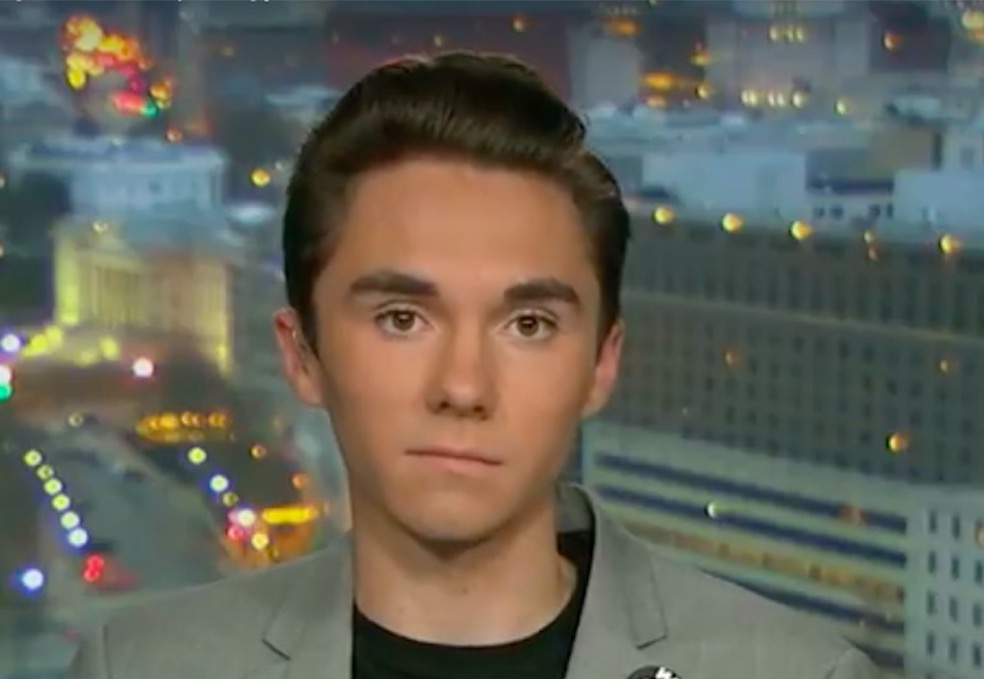 Parkland survivor and March For Our Lives organizer David Hogg took hold of the national spotlight with a handful of his peers just a few short weeks ago. He appears to most of us as well-spoken, driven, mature and passionate about changing the world. Hogg, like millions of students across the country, is also a high school senior who applied to colleges last fall.
And it surprised many to learn that he didn't get into all the colleges he applied to.
The New York Times reports that Hogg did not receive admission to University of California, Los Angeles; University of California, San Diego; University of California, Santa Barbara; and University of California, Irvine.
Representatives from UCSB, UCI, and UCSD would not speak to Mediaite on the record, and UCLA sent Mediaite the following statement about its and the University of California's admissions policies: "To protect the privacy of all our applicants, UCLA does not comment on individual students' admission decisions."
A spokesperson explained further: "UCLA and all other UC undergraduate campuses use a set of 14 criteria in reviewing applicants.  … At UCLA, the evaluation and decision process is done on an ongoing basis from the time we receive the applications in November until the admission decisions are released in late March.  UCLA does not change admission decisions based on new public information. However, applicants who are not admitted are afforded the opportunity to submit a formal appeal to their admission decision."
As it turns out, all four of these institutions have appeals processes for rejected students, but instances of successful appeals are exceedingly rare. A successful appeal will bring to light new information about the applicant that was not present in the original application, and it is not clear whether Hogg was rejected before or after the horrific events in Parkland.
A great deal of the questions we may ask about Hogg's acceptance to schools hinge on when exactly the admissions committee convened and if they ever reverse decisions before sending them out to students based on new information. The ins and outs of college admissions are as closely guarded as state secrets, and I was thoroughly stonewalled by campus staffers in my pursuit of those answers. Without them, any concrete assessment of whether and how much Hogg's activism factored into admission committees' decision on his application is impossible.
Yet, a theoretical exploration of how much his and others' activism ought to matter in admissions decisions is still worth exploring.
This calculus may also vary from school to school. Fellow survivor and activist Emma González of "We Call BS" fame was reportedly given an early ring by Drew University in Madison, NJ offering her admission. It's unclear, of course, whether Emma would have gotten in anyway, but her moving speech clearly had an effect on the admissions team at that institution, and they obviously were still in the process of reviewing applications. Bear in mind, though, that Drew has an undergraduate class of about 1,400 students each year, and UCLA, for example, boasts an undergrad class size of 30,000-plus. The process of reviewing an applicant at each of these schools is bound to be somewhat different. (Though the intricacies of these differences are maddeningly opaque to the outside world.)
It's also worth considering the ethicality of heavily weighing a student's activism. Hogg and his peers had the spotlight thrust upon them, and they took up the mantle with grace and poise. Students not given that – shall we loosely call it – "opportunity" will be at a disadvantage in comparison. Should that be right? On the other hand, should we disregard the incredible perseverance, tirelessness, and dedication with which these students are pursuing their cause and inspiring a nation when we evaluate their potential contribution to a college campus? Surely not.
One of the more ethically muddy things to consider, also, is whether student activists who are seniors this year should take a gap year to focus on their activism and, during the fall 2019 application cycle, apply to more prestigious schools than they would have before the shooting. Would we consider that dishonest? Gaming the system? Or making the most of a horrible situation and looking to get the best education possible because they now have a better chance of access to it?
Hogg could not be immediately reached for comment by Mediaite, though he did tell CNN's Alisyn Camerota last week that he is considering a gap year, in order to go on the campaign trail.
—
Follow Rachel Dicker on Twitter @rachelmdicker.
This is an opinion piece. The views expressed in this article are those of just the author.