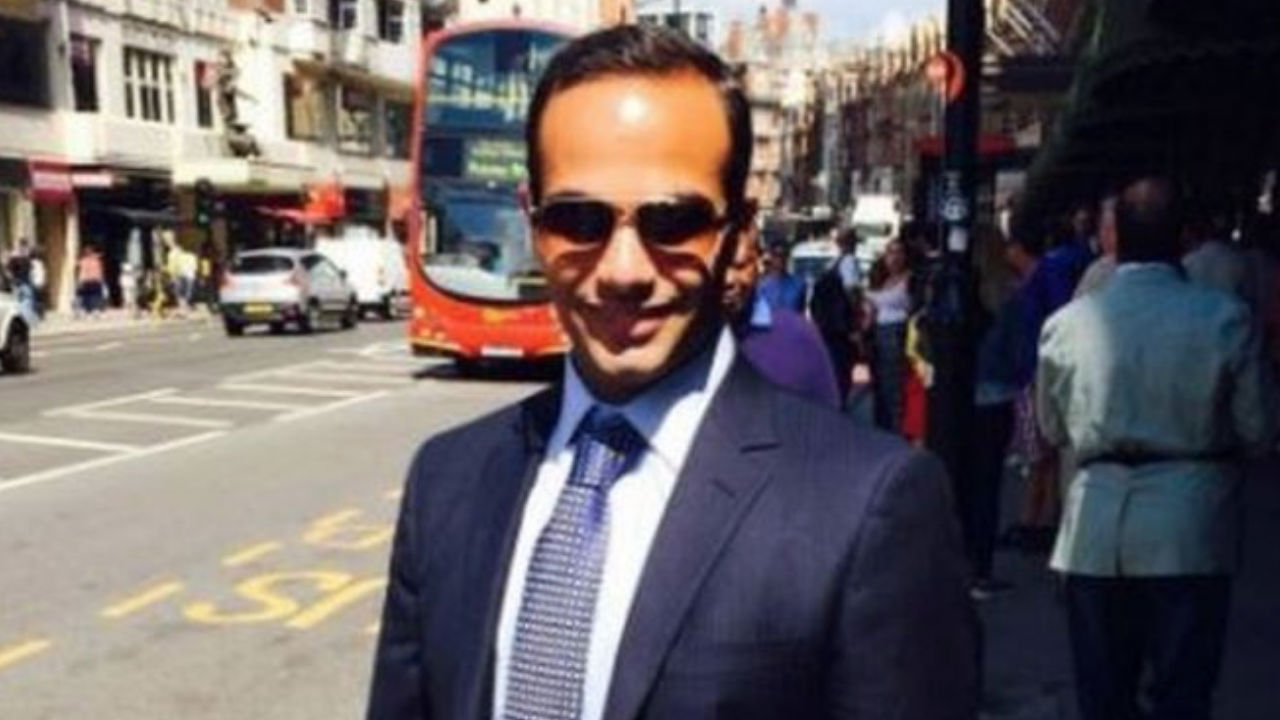 George Papadopoulos, the former Trump campaign adviser stuck in the middle of Robert Mueller's Russia probe, is out and about in the Chicago nightclub scene making wild, never-before-heard claims about Jeff Sessions — according to one partier who spoke to ThinkProgress, at least.
In a story released by the progressive news site, Papadopoulos — while throwing back vodka at the club Hydrate — allegedly told Jason Wilson, a Chicago-area computer programmer who happened to recognize him, that Sessions knew about his Russia connections and "encouraged" him before the 2016 election to "find out anything he could about the hacked Hillary Clinton emails."
He allegedly went on to claim that the Russia investigation is "just getting started" and highlighted Sessions' role in the scandal. Wilson then snapped a photo of the three of them outside of the club, proving that he did meet the couple.
Papadopoulos' wife Simona Mangiante — the woman who told ABC News that her husband was "constantly in touch with high-level officials in the campaign" — then confirmed to ThinkProgress that the three did meet in the club, but said Papadopoulos would not discuss such matters with a stranger. However, she did not assert that Wilson's story was false, instead deferring to "no comment."
In a subseqeunt conversation, Mangiante said she spoke with her husband who shot down Wilson's story, as "those things also never happened." She did confirm to ThinkProgress that the Russia investigation was brought up during the conversation.
While the story sounds outlandish, Papadopoulos does have a history of being a loudmouth after having a few drinks. In May 2016, he boasted to an Australian diplomat that the Kremlin had damning opposition research on then-Democrat presidential candidate Hillary Clinton. These claims then led to the FBI's probe into the Trump-Russia controversy.
In a response to The Atlantic's Natasha Bertrand regarding the ThinkProgress report, Mangiante claimed Wilson was lying and attempting to use Papadopoulos' aforementioned history of drinking as false evidence:
In response to ThinkProgress story, Simona Mangiante tells me she was at the table with Papadop and Wilson all night, and that Wilson is "lying"; says she believes this is an attempt to further a narrative that began with George's drinking in London with the Australian diplomat. https://t.co/GNJrvuh5uJ

— Natasha Bertrand (@NatashaBertrand) April 2, 2018
FAKE NEWS. "Jason Wilson" clearly looking for attention, simply asked for a picture and tried to make questions about the case to which George never answered. I told @JuddLegum multiple times yesterday ON THE RECORD that it was not true. call recorded-our lawyers will proceed https://t.co/YF8wLtVRJu

— Simona Mangiante (@simonamangiante) April 2, 2018
[image via screengrab]
Follow the author on Twitter (@calebecarma).
Have a tip we should know? tips@mediaite.com