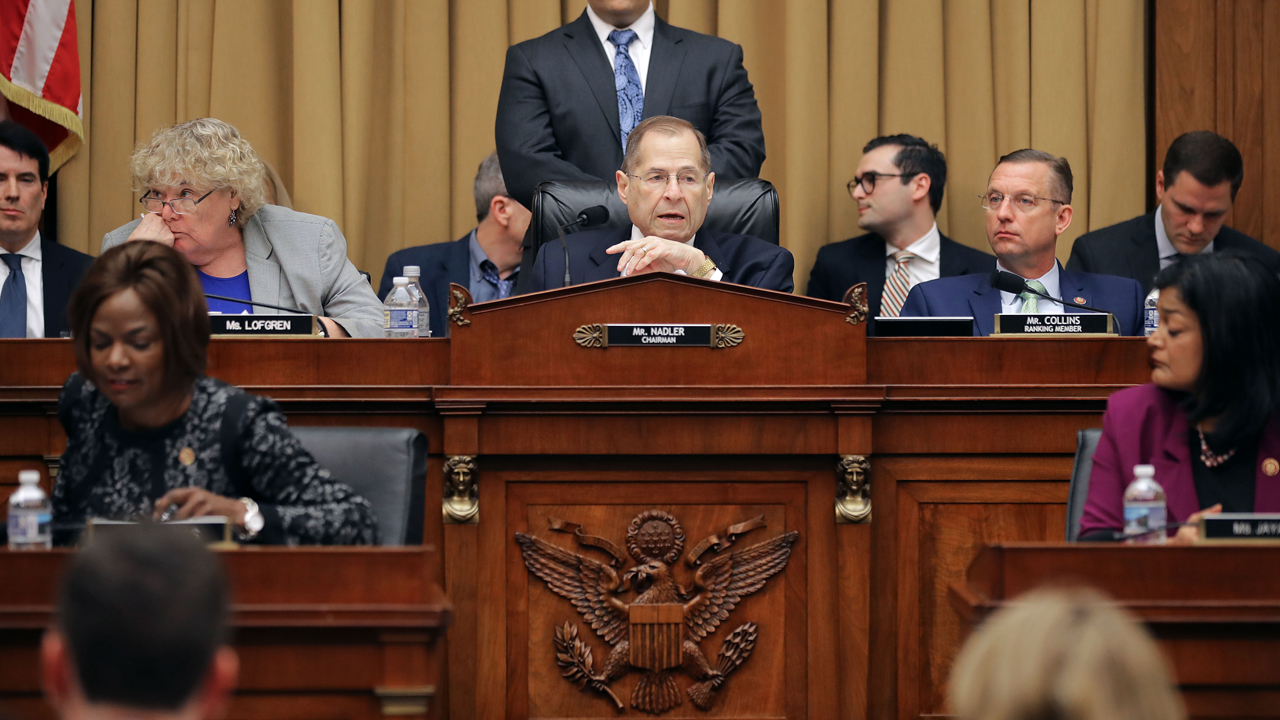 The House Judiciary committee has voted to hold Attorney General William Barr in contempt, for "refusal to comply with a subpoena issued" by the committee.
The vote was 24 to 16, along partisan lines — with a number of Republicans walking out on the hearing after casting their votes, including Rep. Jim Jordan, who spoke forcefully earlier in the day.
"The ayes have it, the committee report as amended is ordered reported favorably to the House," said Rep. Jerrold Nadler, chair of the committee. The resolution now moves to the full House.
The vote leaves on the table the unclear issue of what the House can do about it. It's a direct confrontation between the power of the executive branch and the power of the legislative, and while the executive is lockstep on the issue behind Barr and President Donald Trump, the legislative remains hopelessly split.
The committee met on Wednesday morning on the issue and it was, to say the least, a contentious and partisan series of statements and speech making. AG Barr is only the second Cabinet member in history to face such a finding by the House.
Watch the clip above, via CNN.
[Featured photo by Chip Somodevilla/Getty Images]
Have a tip we should know? [email protected]